Photos of the latest air-to-surface missiles, designed to arm Russian aircraft, including the PAK FA, have appeared on the Internet. Among them, the X-59MK2 rocket and X-58USHKE square section. Reports about it
Rossiyskaya Gazeta
.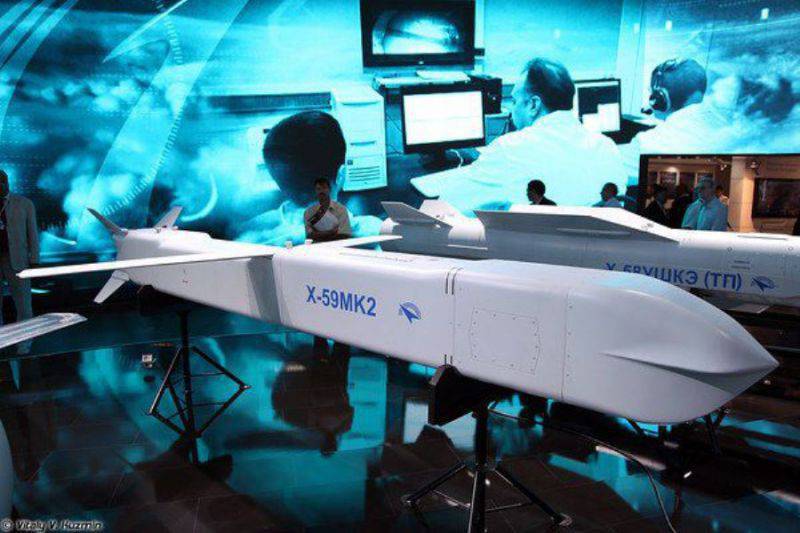 X-59MK2 is designed to engage stationary targets with known coordinates. According to the newspaper, "the ammunition guidance system is combined: inertial and satellite GPS / GLONASS, the optical-electronic homing head is turned on in the final part of the trajectory." It is reported that the flight of the rocket occurs at a height from 50-ti to 300 m, the types of combat units - cassette and penetrating.
The second missile, the X-XNUMHUSHKE, is anti-radar. "The ammunition is equipped with a broadband passive homing head: the rocket hears any activity on the air, but no one hears it. The "killer" of the radar flies three times faster than sound over a distance of 58 kilometers and delivers an 250-kilogram high-explosive warhead to the target, "the newspaper writes.
Both missiles are currently being tested on T-50. According to the Commander-in-Chief of VKS Bondarev, "PAK FA with
weapons
shows excellent results. "