The press service of the Israeli Defense Forces reports that Israeli artillery has launched regular strikes against the positions of the Syrian government army, located a few kilometers from the Israeli border.
9 channel
Israel quotes the press service of the army of defense:
The targets of the Israeli artillery were the military warehouses of the Syrian army, located on the Syrian-controlled part of the Golan Heights.
In this case, the Israeli military reported that it was a retaliatory strike - after the shelling of the territory of Israel from Syria.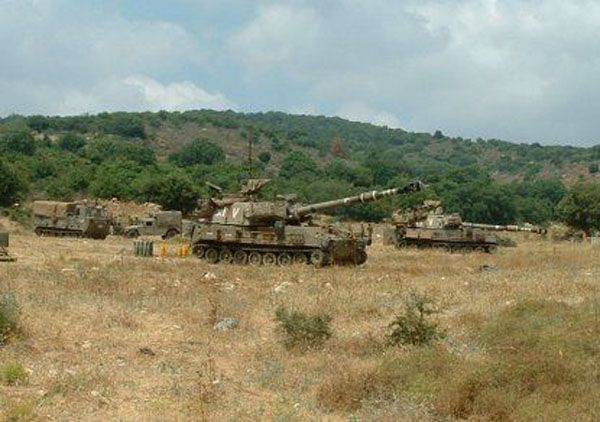 Recall that the official position of Israel is as follows: for any provocations from Syrian territory against Israel (even if militants of ISIS or the Front al-Nusra are firing) Bashar Asad is responsible because he "calls himself the president of Syria". Frankly, the logic is very strange, because if you follow it, it turns out that any terrorist act committed by Palestinians in Israeli cities should be borne by Benjamin Netanyahu, since "he calls himself the prime minister of Israel" ...
Earlier, during a meeting between Russian President Vladimir Putin and Israeli Prime Minister Benjamin Netanyahu, the Russian leader noted that now the Syrian government army is certainly not up to attacks on Israeli positions. However, this statement, apparently, had no effect on the Israeli Cabinet, and Israeli artillery continued to beat Assad troops exclusively.