The company "Special equipment and communications" of the Ministry of Internal Affairs of the Russian Federation proposed its development - an exoskeleton for explosives, reports
Rossiyskaya Gazeta
.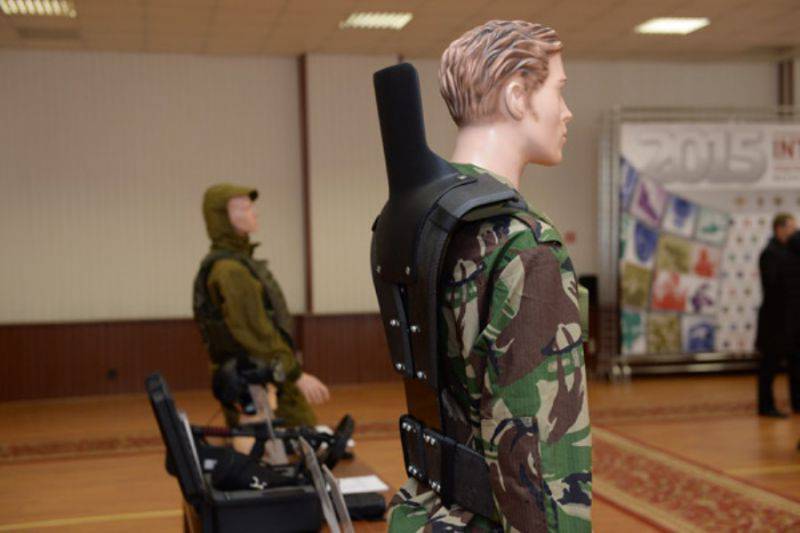 The individual explosion-protection complex of a mine clearance engineer weighs about 60 kg. In such equipment, it is very difficult for an ordinary person to survive for a long time.
"Now, thanks to the exoskeleton, the explosive technician is able to work in his armor up to 12 hours. Actually, for this purpose the construction is intended - to increase many times the physical strength of a person, the ability to lift tens of times greater weights, to transfer literally inhuman loads. The exoskeleton copies in a certain sense the structure of a person and helps to make certain movements, "said the company representatives.
On the side of the nape in the complex is installed emphasis-headrest. "It so happens that armor protection saves from the fragments, but alas from the shock wave. With excessive pressure, which instantly occurs at the time of the explosion, the head can drastically throw back. The head restraint also limits this sudden movement of the head, "the developers explained.
In addition, the protection of the cervical vertebrae and knees. The rigid back of the exoskeleton will save the spine when falling from a blast wave.
According to the newspaper, the design is almost ready for real use.