Last Saturday, an agreement was signed in Cairo for Egypt to purchase two Mistral helicopter carriers, originally built by the French company DCNS for Russia, reports
bmpd blog
with reference to the publication of Le Point.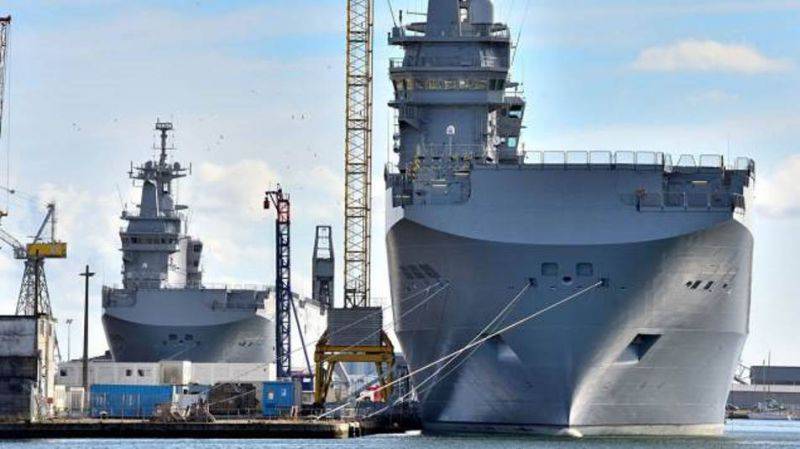 The contract parameters are not officially disclosed, it is only known that both ships will be transferred to the Egyptian side in March 2016. Crew training (400 people) will take the 4 month.
According to the publication, "the actual value of the contract amounts to 950 million euros, and it is mainly funded by Saudi Arabia."
"Delivery to Russia of two helicopter carriers built under the 2011 contract of the year became impossible after the introduction of anti-Russian sanctions by the European Union in August 2014. The contract for the supply of these ships, defended at the shipyard builder STX France in Saint-Nazaire, was officially terminated by the Russian and French parties 5 August 2015, and already 23 August 2015, an agreement was reached to acquire both UDC Egypt, "reminds the publication.