The Russian diplomatic mission in Damascus (Syria) was subjected to mortar shelling. According to the Russia 24 channel, which refers to sources at the Russian embassy, ​​reports that two mines have fallen on the territory of the diplomatic mission. A few more mines exploded near the site of the rally, at which the Syrians expressed support for Russia's actions.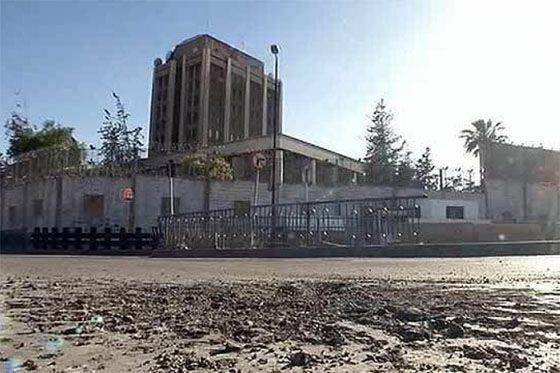 The report said that no one was injured at the embassy, ​​but the building was seriously damaged. An eyewitness, who was at that moment at the embassy building, reports that the territory was cordoned off by Syrian police.
This is the second shelling of the Russian embassy over the past three days. The previous shelling was made on Sunday. Then the 120-mm projectile fell on the territory of the embassy complex, which, fortunately, did not explode. According to the war correspondent
"Vesti
"Yevgeny Poddubny, militants who control the outskirts of Damascus, most often use improvised jet ammunition, which often fall into residential buildings.