The deputy of the Kiev Regional Council Oleksandr Aronets, who represents the radical nationalist party Svoboda, said that searches are being carried out in the homes of former deputies of the VRU who were part of the Svobodovtsy faction. According to Aronts, "Svobodovtsy" are suspected of involvement in the shootings on the Maidan.
On your social network page
Facebook Aronets
writes:
Searches at ex-people's deputies of Freedom occur because of the events on the Maidan !!! Look for explosives and
weapon
. Svobodovtsev suspected of killing Heroes Heavenly Hundreds !!!!
At the same time, the Kiev deputy is sure that these are "intrigues" of representatives of the "Party of Regions".
Aronets:
This is a total REVANSH regionals ...
Avakov's adviser, Ivan Varchenko, on 112 (Ukraine's television channel) said that freedom fighters were being searched for the events of August 31 ...
The authorities have already become entangled, because searches - on the events on the Maidan. Or forgotten, maybe that searches should be carried out from the regionals?
Aronetz publishes a resolution of the Kiev Pechersk court, allowing for the conduct of searches of the Pygnibok people.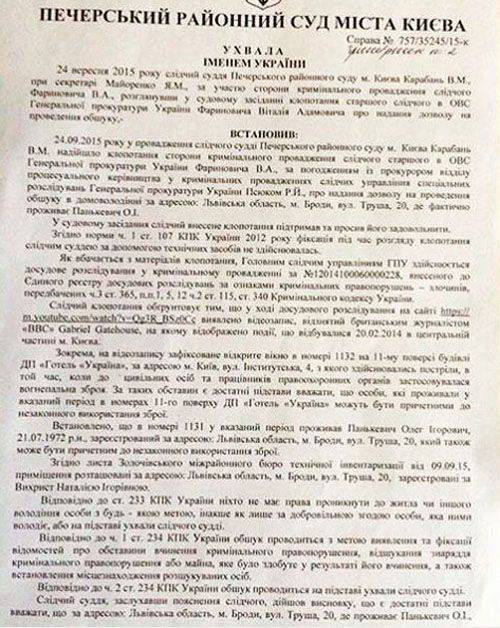 Recall that in Ukraine continues the investigation of the case of "31 August", when tyagnibokovtsy and other radicals staged riots near the walls of the Verkhovna Rada, which resulted in the death of 4 representative of the National Guard (soldiers serving in conscription) of Ukraine.