Two years ago, the Syrian command made an attempt to independently resolve the issue of a shortage of self-propelled guns in the army. The attempt was successful - the installations created by local Kulibins still successfully exterminate enemies, writes in his article for
Messenger of Mordovia
Lev Romanov.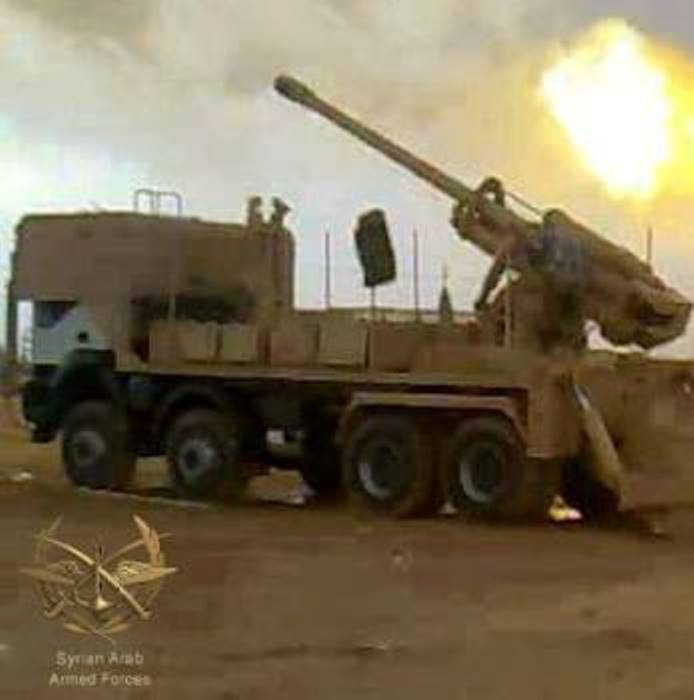 To create the installation, the M-46 long-range cannons available to the armed forces were used, which, according to the author, can cover the enemy with an ordinary projectile at a distance of 27 km, and with active-reactive ammunition - up to 37 km.
"M-46 is a heavy cannon and has a significant barrel length, so it was necessary to pick up a strong, reliable base for it. However, the Syrians abandoned the tank chassis due to limitations in the resource of outdated T-55 and T-62, and it was too wasteful to "cripple" the existing T-72. Therefore, a commercial four-axle Mercedes 4140 with a wheel formula 8х8 was chosen as a platform, "writes Romanov.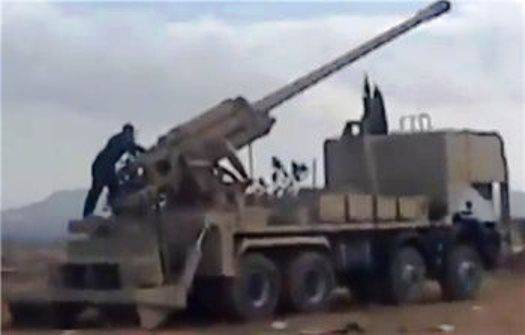 For the first time an expert on the Syrian issue, Yuri Lyamin, spoke about this self-propelled gun in his blog. The ACS was commissioned by the 103 artillery regiment operating in the Damascus area.
Military installation experts liked the forethought of their design. Motorboats are the most long-range systems in the Syrian army and continue to be used at present.