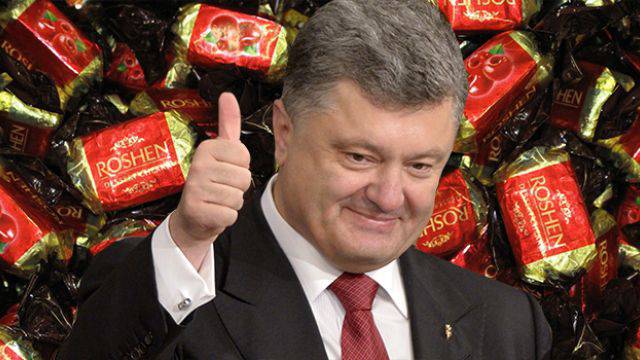 During the years I lived, I realized one thing: the people will exist for a long time (that is, exist) in an oligarchic country called Ukraine.
At a time when people get involved in loans, are undernourished, live from paycheck to paycheck, consider every penny earned, our chocolate Mr. President opens a new sweet and profitable place in Lviv.
Standing on the Maidan, the people of Ukraine sought only one thing - stopping political lies and theft, which has been lasting for many years.
I would like to note that on the face of Gross (house # 4) happy faces decorate the newly made shop of Petro Poroshenko with decorative lanterns, multicolored nesting boxes in the form of sweets "Roshen".
According to Russian Spring, Sberbank of Russia recently stood on this spot. In July, he "self-ignited", and in his place instantly opened another pocket of the chocolate king.
This once again suggests that the politicians of Ukraine can expand their business at any point and in any place, despite the total mess and lawlessness in the country that they have unleashed!
Finally, I want to say to the European nation who is a zombie: buy bloody chocolate and make Poroshenko's life sweeter, in spite of hunger and war!