During an interview with CBS, Barack Obama reacted with irritation to the journalist's words about "challenging US leadership" on the part of the Russian president, reports
RIA News
.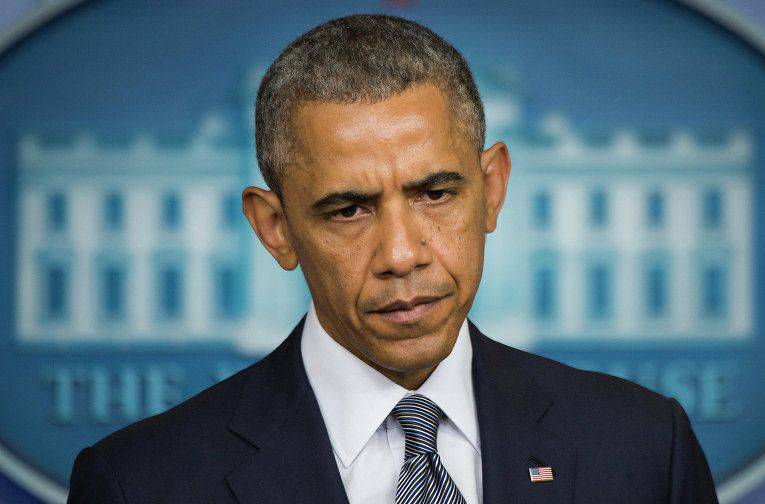 The most critical moment of the interview, in the opinion of the American press, was the comment of journalist Stephen Croft that "Putin challenged the US leadership."
According to media comments, "Obama was clearly annoyed and lost his composure."
"Obama's response was amazing. He frowned and said: "How?", "Writes one of the newspapers. And when the journalist pointed out the operation in Syria, the president's response was very strange.
Obama said:
"In my understanding, leadership is about climate change."
Next, the president began to give examples of US leadership in the international arena, recalling, including the agreement on the Iranian nuclear program and the organization of the international coalition to combat IS. However, most of the people who followed the interview have precisely this in their memory: "leadership is about climate change".
"Obama lives in a fantasy world,
- said in his comments the Ex-analyst of the CIA and an employee of the American Center for Security Policy Frederick Fleutz. -
False and ridiculous statements by President Obama on global security and his failed foreign policy is the reason why the world does not consider him a serious president. "
Republican presidential candidate Jeb Bush tweeted: "Instead of addressing the issue of cruelty and terror from the IG and Assad, Obama said that leadership on climate change and the deal with Iran is more important. Incredible.
"President Obama spoke terribly at 60 Minutes. He said that the most important thing is climate change, and not all other current disasters, "another candidate billionaire Donald Trump responded to Obama's words.