The American Defense News portal published material that says many analysts ignored the launch of the Caliber missiles, which Russian ships carried out on the Caspian Sea on October 7, but in reality the ability to use small, inexpensive and relatively simple ships to deliver high-precision strikes RIA writes
"News"
.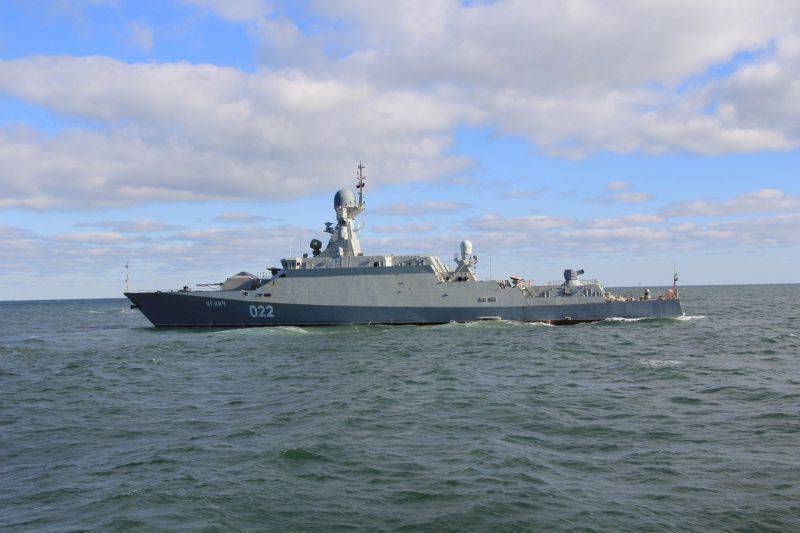 Prior to that, Russian ships in the area were considered only as local forces, but now it is clear that the Caliber, which is in many ways similar to the American Tomahawk, can also be launched from small ships, such as the Buyan-M. Moreover, the same goals on the territory of Syria could have been destroyed with the help of other means, therefore, according to American officials, by launching Calibrov, the Russian Federation made it clear that it could use this technology.
A naval analyst at the Washington Center for Strategic and Budgetary Evaluation noted that, thanks to the Caliber missiles, the Buyan-M became the ship of the "distributed lethal strike." This approach involves the installation of such weapons on several small ships dispersed to make it difficult to defeat, which are then combined to obtain the desired force of impact. The US is working on this concept, however, the Russian Federation has demonstrated a ready implementation.
The analyst stressed that small rocket ships of the Russian Navy with a displacement of 900 tons are less noticeable than warships of the coastal zone of the US Navy with a displacement of 4000 tons. According to him, the use of "Buyanov" allows to achieve even greater efficiency than the one to which the United States aspires.