The US State Department welcomed the peaceful nature of the Belarusian elections, while expressing disappointment at the incompatibility of the electoral process with international democratic standards, reports
RIA News
.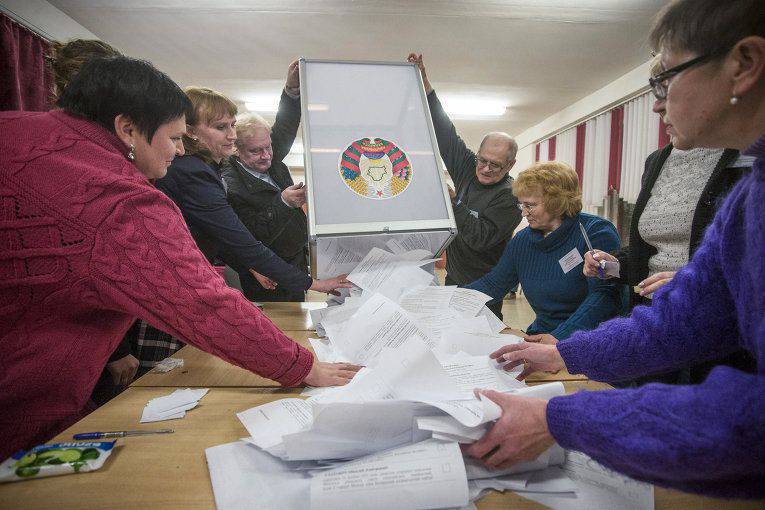 "The United States welcomes the peaceful conduct of 11 October presidential elections in Belarus. Nevertheless, we are disappointed that the elections did not meet the international obligations and obligations of Belarus on free and fair elections ",
- stated in the statement of the department.
After reviewing the reports of international observers (OSCE / ODIHR), the State Department declared "serious problems with the counting of votes and the tabulation of the election results." The ministry criticized the composition of election commissions and noted the "lack of fundamental reforms in the imperfect legal base of Belarus that regulates elections".
"We welcome the participation of opposition political parties and independent media in the electoral process, but the failure of international and local observers to monitor the vote count and the almost complete absence of (representatives of) the opposition parties or independent members in election commissions are incompatible with democratic processes and norms"
- said in a statement.
In addition, the State Department urged the country's leaders to "respect points US and Belarus joint statement of December 2010 year in which Minsk recognizes that increased respect for democracy and human rights in Belarus remains central to improving bilateral relations, and is essential for the progress of the country and its citizens ".
Recall that on Sunday Alexander Lukashenko was re-elected as president of Belarus. 83,5% of voters voted for him.