Columnist Finian Cunningham stated in the material for Sputnik that Russia and the United States are pursuing opposite interests in Syria: Washington wants to change the Bashar Assad regime and will continue to supply
weapons
network of mercenaries fighting against the Syrian government, Iran and the Russian Federation, writes RIA
"News"
.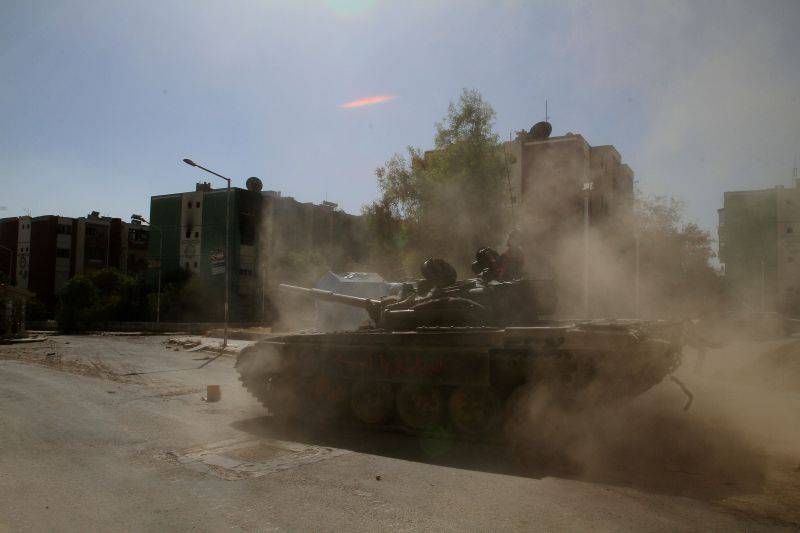 Earlier, the Russian Federation offered the United States cooperation in the fight against terrorists, in particular, the coordination of military operations. Last week, Vladimir Putin held talks with Saudi Arabia - the main "client" of the United States in the Arab world - to discuss issues of joint struggle against terrorist groups in Syria.
At the same time, the columnist notes, Russia knows that the American and Saudi "partners" are actively sponsoring mercenary armies of jihadists in Syria. The result of the criminal policy of Washington in Syria were 250 thousands of dead, several million refugees, hundreds of billions of dollars in damage.
The author writes about some secret documents, from which it follows that the United States planned to overthrow Bashar al-Assad in 2006 year. According to the analyst, the demand for the departure of the Syrian president is a disgusting ultimatum, especially from the current government of Saudi Arabia, who sent tens of thousands of people behind bars who advocated for democratic rights.
Moscow must stop counting on Washington and its allies to take at least some part in the fight against terrorism, Cunningham concludes. Instead of negotiations, Russia should give an unambiguous statement of the conditions for ending the conflict and, first of all, force them to remove the mercenaries from the territory of Syria.