Vyacheslav Khalitov, deputy head of the Uralvagonzavod corporation (UVZ) for special equipment, said that at the moment Russian tank builders are working on a prototype of the newest high-cross-country armored personnel carrier that will be used in northern latitudes.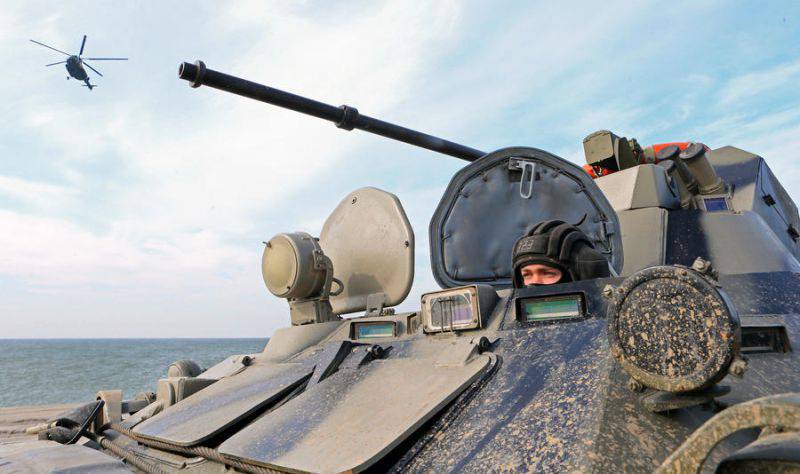 "Two-link means two elements articulated between themselves: the first element is where the power plant, the control compartment is located directly; and the second element - there is mainly a troop compartment or various weapons systems there, "RIA
"News"
.
Khalitov noted that "they show excellent maneuverability, especially in difficult places, such as wetlands, the Arctic zone."
In the past few years, the Russian Federation has begun an active economic development of the northern regions, including the production of hydrocarbons, the development of the Northern Sea Route, which is becoming an alternative to traditional routes from Europe to Asia. To protect Russia's interests in the Arctic, a whole range of measures are used, including the military, which takes into account the increased attention to the region from NATO.