As you know, the authorities of the LC and the DPR decided to postpone the dates of local elections to February and April of next year. And if initially the president of Ukraine declared his "peremog" on this issue and the need to implement the Minsk agreements, now he is once again beginning to play up. In particular, Poroshenko announced that the election dates "in certain areas of the Donetsk and Lugansk regions" should be determined after the "adoption of the relevant law."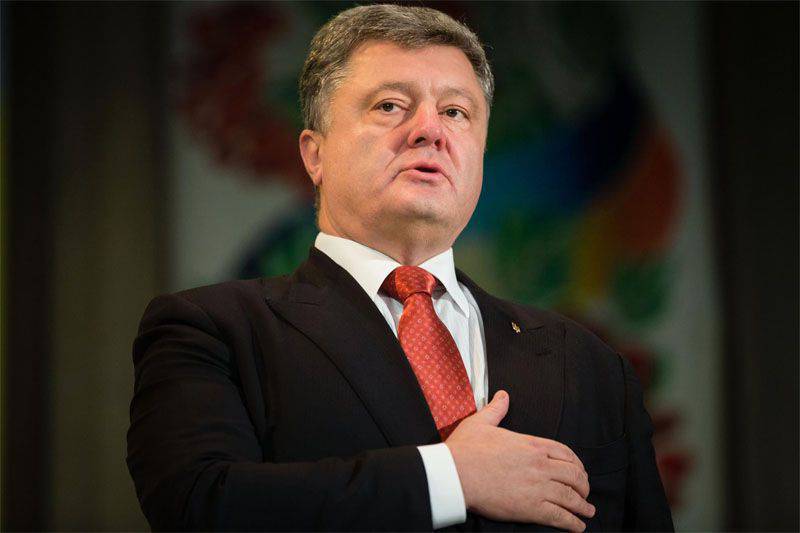 The official website of the President of Ukraine (or "the leader of the leadership of Ukraine", based on the rhetoric of Poroshenko himself):
The president condemned the new plans of the leaders of the so-called leadership of the DPR and the LPR about holding local pseudo-elections in 2016. According to the President, the date of local elections will be determined after the adoption of the relevant law by the Verkhovna Rada of Ukraine based on Ukrainian legislation and taking into account OSCE / ODIHR standards.
It turns out that after a meeting in France, Poroshenko expressed satisfaction with the decision of Donetsk and Lugansk to postpone the election, and now for his own again. After all, there is a high probability that, if the law is based on Ukrainian legislation, it will be adopted, then, as usual for Ukraine, in the interpretation that is pleasing to Kiev and is not coordinated with the Donbas.
It is noteworthy that after this Poroshenko informed Washington about how things are going in Donbass, and that the Verkhovna Rada of Ukraine will set the election date. The same Rada, which works exclusively under the command of the American ambassador, Mr. Payette, and the assistant secretary of state, Ms. Nuland ...