RIA News
with reference to the Afghan news agency
Pizhvak
reports that a helicopter of the Afghan air force crashed in the province of Bamian. As a result of the crash, two people died, five were injured of varying degrees of severity. This is the third helicopter crash in Afghanistan over the past two or three days.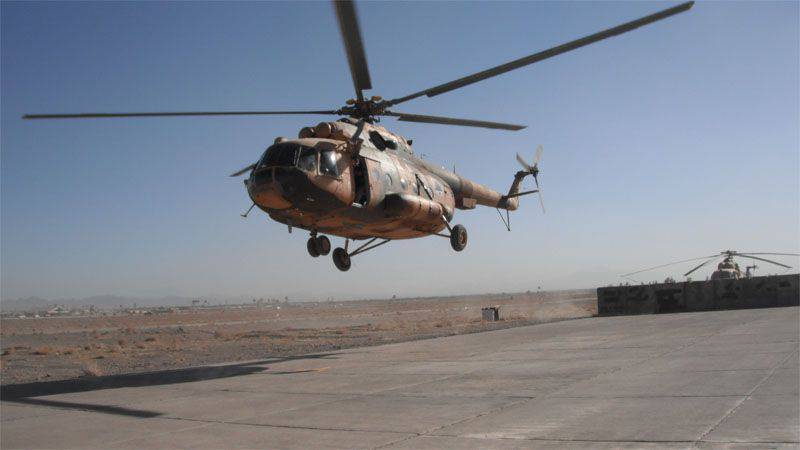 Earlier (on Sunday), as a result of a helicopter crash of a NATO contingent, five people died - soldiers of the United States, Britain, and a representative of the technical service from France. Five more were damaged.
Yesterday (Monday) a helicopter crashed in Logar province. On the victims of the collapse in this case, not reported.
Recently, a sharp increase in the activities of the extremist Taliban has been recorded in Afghanistan. In addition, according to the vice-president of the country Dostum, militants of the Islamic State terrorist group arrive in Afghanistan and are undergoing special training for activities in local conditions at training bases located mainly in the north-east and north of the country.