The command of the United States Naval Forces is considering the possibility of curbing the construction of the third destroyer of the class DDG-1000 due to the high cost and the undeveloped combat concept of the project, reports
ВПК.name
with a link to militaryaerospace.com.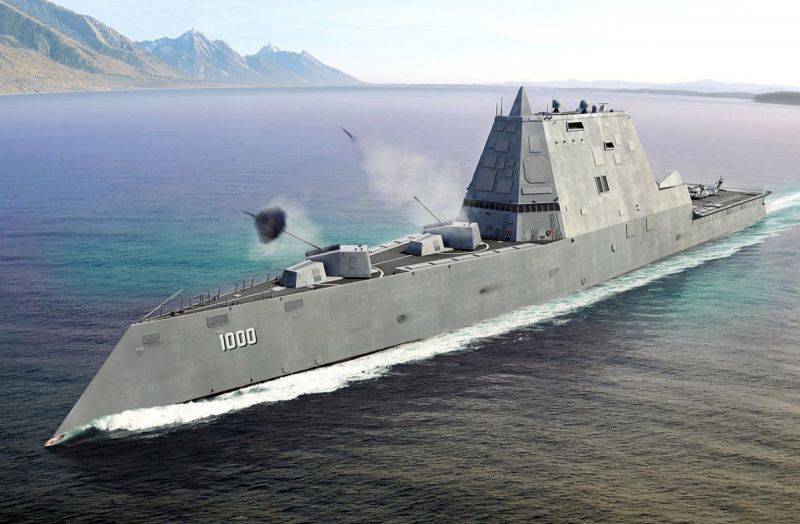 "In
navy
they began to wonder why they needed a ship with the dimensions of a battleship or heavy cruiser, designed to deliver artillery attacks on coastal targets using a 155 mm gun with a firing range of 83 nautical miles (153 km) and a rate of fire of 10 rounds / min, "the material says.
Earlier it was planned that the Navy will include 32 ships of this type, later the number dropped to 7, now the construction of the third one can be minimized. Since 2009, the cost of purchasing three destroyers has increased by 37% and has reached 12.3 billions of dollars.
"The question arises - why such an expensive ship is needed, when cruise missiles, precision-guided missiles can successfully fulfill the tasks of striking coastal targets
aviation
ammunition and fighter-bombers? As for the stealth capabilities of the ship, how much time will the destroyer with the dimensions of the battleship of the old times Virginia remain undetected? ", The material says.
DDG-1000 can only be used as a laboratory for testing modern equipment and
armory
systems, but not as a combat unit of the US Navy. The latest power systems and automated equipment can be tested on these ships. The destroyer has only 140 crew members, while the much smaller and displacement Arleigh Burke-class destroyer has 323 crew members.