Indian Navy will adopt the first Arihant submarine of domestic construction in February 2016 g, reports
TASS
message indian express.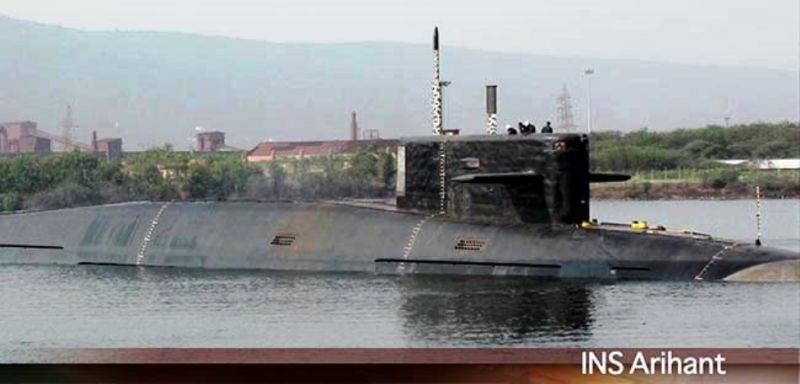 According to a newspaper source, "the submarine sea trials on the high seas were successfully completed earlier, and the last trials will begin in the near future, during which missiles from the Arihant will be launched."
The publication said that "within a month, the first subsonic Indian medium-range cruise missile (up to 1 thousand km) of Nirbhay surface-to-surface class and the first Indian ballistic missile for submarines (with a range of to 700 km) ".
According to the newspaper, Arihant has a displacement of 6 thousand tons and is capable of underwater speed up to 30 nodes.
The government allocated $ 2,9 billion for the construction of nuclear submarines. According to the Indian Express, the naval command has already received permission to order two regular submarines of the same class. Their number is planned to be brought to 5 units.
Currently, the Indian Navy has one submarine "Nerpa". It was transferred to Russia in 2012 g for rent for 10 years. The Indian boat name is Chakra.