The Russian submarine Vyborg demonstrated its ability to "destroy" enemy ships during the NATO transport operation in the Baltic, reports
REGNUM
with reference to the message of the headquarters of BF.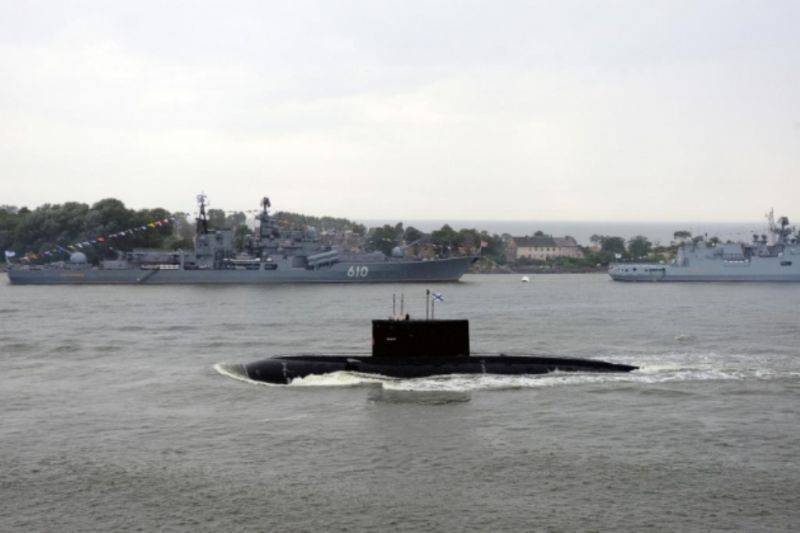 During the exercise, the Vyborg diesel-electric submarine fired torpedoes at several surface targets. "Torpedo firing was carried out by the crew of the submarine in the training range of the Baltic Sea as part of a verification check for the summer training period," a representative told the agency
fleet
.
According to him, "a detachment of warships of a conditional enemy in the course of this exercise denoted small anti-submarine ships of the Leningrad naval base."
"The crew of the submarine under the cover of the night made an exit from the military harbor of Baltiysk in the Kaliningrad region," the headquarters said. - "Vyborg" with maximum secrecy approached the unprotected raid in the sea range, where the conditional enemy ships were located, and made a successful torpedo attack. "
Now the small anti-submarine ships were tasked to detect the diesel-electric submarines and "conditionally destroy it with the use of anti-submarine weapons."
The agency recalls that in the Baltic Sea off the coast of Estonia these days, NATO is undergoing an operation to load equipment and subunits of the Baltic armies on a transport ship with a view to transporting them to Spain to participate in the Trident Juncture exercise.
In total, about 70 containers with equipment and 250 units will be shipped. technology. The number of personnel is not reported.