The 6th World Summer War Games in the Republic of Korea ended. The Russian national team celebrated a victory in the team event. The Russian team took part in 17 sports competitions from the 24-x, which were presented at the Games. Total played 242 awards.
Russians have won 59 gold, 43 silver and 33 bronze awards. In second place are soldiers from Brazil (they have 134 medals, of which 34 are gold). The third and fourth places are in the servicemen of the armies of the PRC and the Republic of Korea. Chinese military athletes won 98 awards, of which 32 is "gold", and Korean - 59 medals, of which 19 are gold.
Behind Russia is also a world record for the number of awards ever won at such war games.
The standard-bearer of the Russian national team, represented by the athletes of the Central Army Sports Club, at the closing ceremony was the prize-winner of the World Military Games, Major of the Armed Forces of the Russian Federation, Alexei Mishin.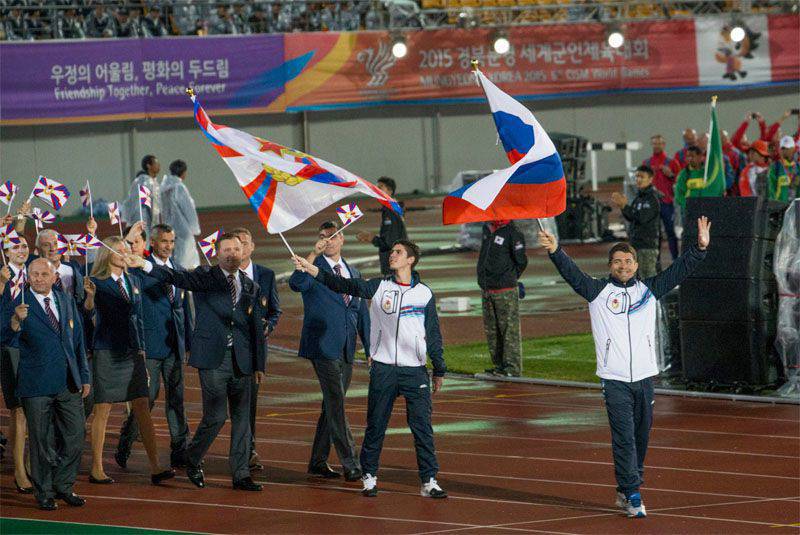 Alexey Mishin (quoted from the Facebook page of the Ministry of Defense of the Russian Federation):
The closing ceremony of the Games was very big. And it is nice that the army team became an integral part of such a grand celebration. The servicemen of the Central Sports Club of the Army took the lead in the first days of the tournament, increasing their sporting strength with each passing day. This is a great merit of the coaching staff of CSKA, the leadership of the Ministry of Defense and the army club. The games flew like one day, they fulfilled their main goal - to unite soldiers of different countries through sport.