The Ambassador of the Netherlands in Russia, Ron van Dartel, said that the actions to create an international tribunal on the fact of the crash of a Malaysian airliner in the Donbass have been stopped. According to the Dutch diplomat, this step had to be made in connection with the clear position of the Russian Federation in the UN Security Council. Recall that Russia vetoed a resolution to establish such a tribunal, since the investigative commission did not publish the final results of the investigation, and some countries have already rushed to appoint the perpetrators.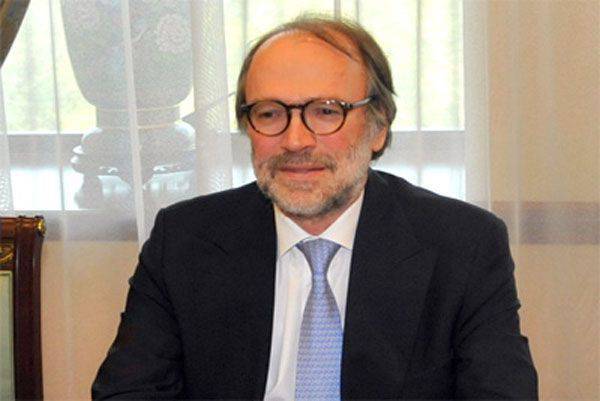 RIA News
cites a statement by the Ambassador of the Netherlands to the Russian Federation:
Russia very clearly stated its position with the help of a veto. This is the end of the efforts to establish the tribunal, and now we are looking for alternatives to it.
One of the "alternatives" is the so-called "tribunal of grieving countries." The creation of such an institution of dubious legitimacy was announced by the Australian authorities, identifying not only Australia itself, but also Ukraine, Malaysia, Belgium, and the Netherlands as mourners. It is this composition of the "mourners" that official Canberra explained by the fact that specialists from these states are included in the composition of the investigative commission.
Recall that tomorrow (October 13), this very commission is going to present the results of the investigation into the MH-17 crash. Malaysian experts have stated in advance that they are dissatisfied with the investigation, because it ignores the questions asked by the Russian side and the data published by Russian weapons experts.