In the capital of Latvia there was another attack on the exhibition, organized by Ukrainian pravosekami and Latvian supporters of Russophobic ideas and telling about the "heroes of the Maidan." One of the initiators of the exhibition was Mr. S.Melnikov, who calls himself the representative of the Ukrainian diaspora in Latvia. Before the start of the exhibition, Melnikov declared that Latvia had its own "quilted jackets" and active supporters of the "Kremlin aggression", to which he ranks the Russian-speaking population of the republic.
The "attack on the exhibition" took place at night, when two unknown people smashed stands with photographs depicting those who were the main striking force of the bloody coup in Ukraine. When the Latvian police arrived on the scene, there was no one near the broken stands.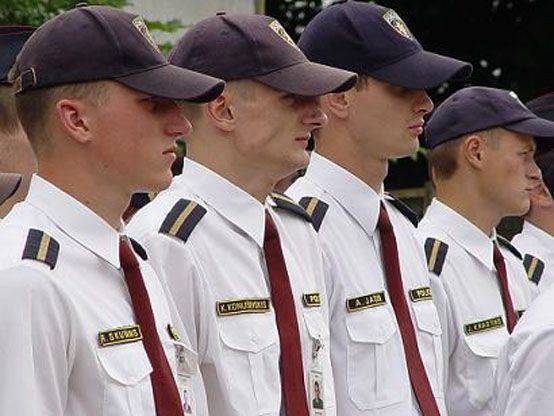 This is the second such case, which occurred in Riga with a scandalous exhibition. After the first such incident, the organizers said they would demand compensation for damages in the amount of 30 thousand euros (this is for an upturned stand and a burned rag called the pravosek flag).
The Latvian Foreign Ministry issued a statement condemning the "attack on the exhibits of the People's Maidan exhibition. Riga law enforcers filed a case on hooliganism. Police spokesman Tom Sadovskis encourages anyone who knows anything about the attackers at the Bandera exhibition to share information. This was announced by the portal.
Delphi
. And they shared information ... Peculiarly ... In a social network, enthusiasts created a group, calling it Bandera, get out of Latvia. The creators of the group and active subscribers demand from the authorities of Latvia to expel the Ukrainian radicals outside the country and find out who gave the right to hold an exhibition in Riga, glorifying the participants of mass riots and the bloody massacre of 2014 in February in Kiev.