A message appeared on the website of the NATO Parliamentary Assembly calling on NATO countries to be prepared to toughen economic sanctions against the Russian Federation, RIA reports
"News"
.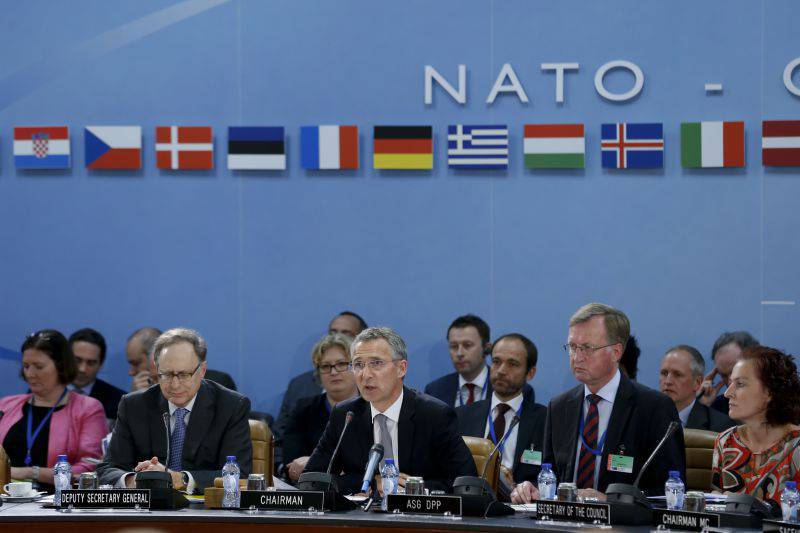 It is noted that the states of the alliance need to "be ready to toughen sanctions if Russia does not comply with obligations" under the Minsk agreements. In addition, the authorities of the bloc countries need to provide "comprehensive support" to Kiev and try to reduce the economic influence of the Russian Federation by reducing the EU's dependence on Russian gas and oil.
According to parliamentarians, the current sanctions should work until the parties to the conflict fully comply with the cease-fire agreement in eastern Ukraine.
It is also worth noting that Verkhovna Rada deputy Mustafa Nayem noted that Germany had put forward a proposal to amend the resolution of the NATO Parliamentary Assembly "On Solidarity with Ukraine". In particular, the source document contains a clause - to continue to put pressure on the Russian Federation until "Moscow fulfills all its obligations under the Minsk Agreement and does not stop the occupation of Ukrainian territories, including the Crimea." The German document proposed "putting pressure on both sides until the implementation of the Minsk agreements". Also, the German side opposed the wording "pro-Russian separatists", and the words "Russia and separatists" proposed replacing it with all sides.
Germany was opposed by a number of countries, in particular the United States, Poland and France. The final version of the resolution should be signed on Monday during the plenary session of the alliance in Norwegian Stavanger.