China offers Peru to acquire from it one hundred major
tanks
VT4 (MBT-3000). Peruvian authorities are still vacillating, reports
ВПК.name
with a link to the portal defense-blog.com.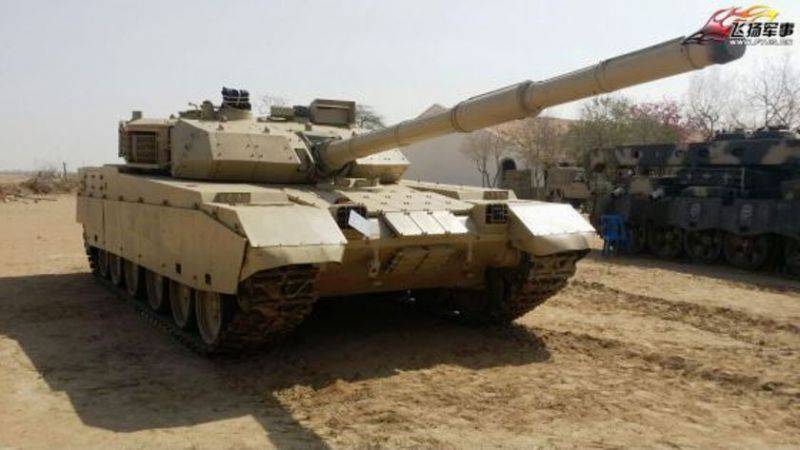 The Peruvian government has not yet decided which tanks to choose - Russian or Chinese. The Chinese are trying to put their armored vehicles in a more favorable light. In particular, they assured potential buyers that from now on, "all tank components and ammunition are made exclusively in China (the rights to the gearbox of the previous version MVT-2000 tank belonged to Ukraine)," the newspaper writes.
According to him, the cost of one Chinese tank is about $ 4 million, while the price of the American Abrams is $ 6,9 million (the value of the Russian tank is not given).
The portal also reports on Pakistan's intention to manufacture Chinese VT-4, which will be called Al-Hyde, on its territory under license.
Help edition:
"VT-4 is equipped with a 125 mm cannon capable of firing both projectiles and missiles (when firing a TUR, the firing range is 5000 m). An armor-piercing feathered projectile is able to pierce armor 1000 mm thick at a distance of 2000 m. Ammunition is 38 shots, including 22 in the automatic loader, rate of fire - 8 shots / min. "