Information Agency
Xinhua
reports that one of the leaders of the Taliban movement Mavlavi Ibrahim Shivani has been liquidated in Afghanistan. The elimination of one of the key commanders of the Taliban armed groups was carried out by the armed forces of Afghanistan during a military operation in the west of the country (Farah province).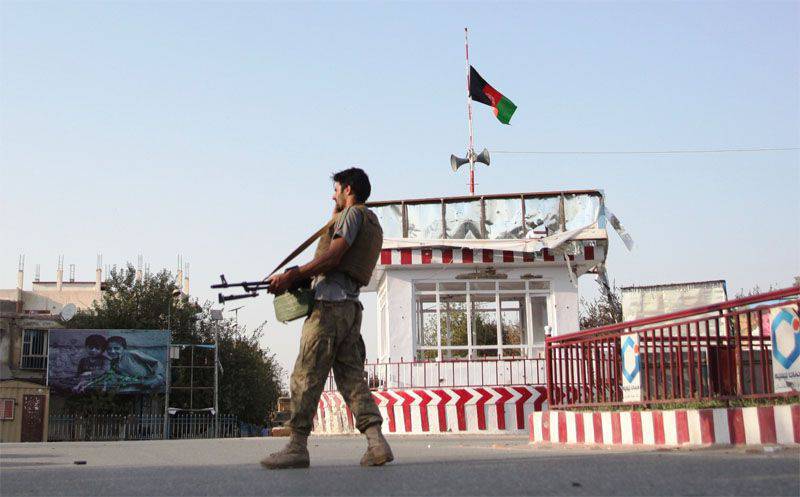 Xinhua:
On Sunday morning, units of the Afghan armed forces conducted a special operation to eliminate militants of the Taliban terrorist group in Balablok district and eliminated 15 militants, including the key militant commander Mavlavi Ibrahim Shivani, who played in the grouping as deputy head of Farah Province.
Recently, the Taliban militants have significantly intensified their actions on the territory of Afghanistan, especially in the west and north of the country. Earlier, the Taliban captured the 300-thousandth city of Kunduz, which after some time was recaptured from the militants. However, as is known, during the bombing of the territory from the plane of the American Air Force, the hospital of the organization "Doctors without Borders" was destroyed.
One of those who consistently struggling with representatives of terrorist groups in Afghanistan is the country's vice president Abdul Rashid Dostum. Last week, he met with the head of the Chechen Republic and told Ramzan Kadyrov about the available information about training ISIL militants in training camps. According to Dostum, igilovtsy are hatching plans to seize Afghanistan with its further transformation into one of the regions of the so-called "Islamic state".