The official representative of the Ministry of Defense of the Russian Federation, Major General Igor Konashenkov said that over the past 24 hours, the aerospace forces of the Russian Federation carried out 64 combat sorties in Syria, attacking the 63 object of the Islamic State (IG).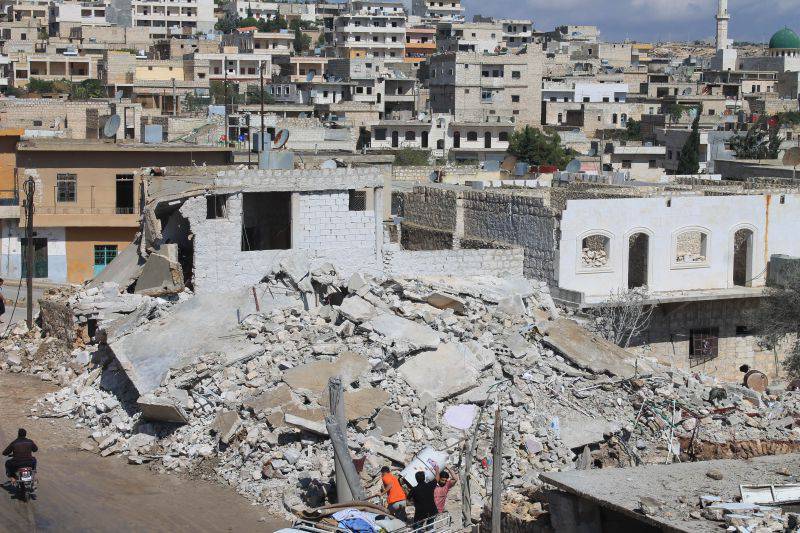 "From the Khmeimim airbase, 64 combat sorties of Su-34, Su-24M and Su-25CM aircraft were carried out at 63 objects in the provinces of Hama, Lattakia, Idlib and Raqqa. In just a day, the aircraft of the Russian air group destroyed: 53 fortified area and the defensive positions of terrorists with weapons and military equipment; one militant field command center; four terrorist training camps; seven ammunition depots; artillery and mortar batteries ", - quotes him as RIA
"News"
.
Konashenkov also noted that the data of radio intercepts indicate that panic sentiments are growing in the ranks of the IG. According to him, the grouping command requires replenishing the reserves.
weapons
and ammunition that were destroyed by Russian
aviation
and transfer reinforcements from the province of Raqqa.
"The requirements of field commanders to higher headquarters for urgent replenishment of reserves of ammunition and armaments destroyed by Russian aircraft and the transfer of reinforcements from the province of Rakka to hold their positions," he said.
Earlier, Tunisian Defense Minister Farhat Horshan also reported that after the start of the military air operation, more than 250 of Tunisian militants left the territory of Syria.
It also appeared that the Syrian military managed to liberate five more small towns and villages in the north of the province of Hama, including the city of Atshan and the villages of Tel-Skeck and Imhareitn.
"As a result of the strikes of Russian aviation, dozens of terrorists died the day before, the rest chose to flee. However, we didn't manage to escape everything, during the offensive we captured dozens of al-Nusra militants who terrorized the area and killed civilians over the past few years, "said Colonel Ibrahim S., Commander of the operation.