Egyptian newspaper
"Akhbar"
spreads the information that Iraqi
aviation
after receiving information from the Baghdad anti-terrorism coordination center, it struck a convoy of vehicles, one of which was the leader of the militants of the "Islamic State" Abu Bakr al-Baghdadi. Iraqi air force inflicted a blow on the motorcade of the leader of a terrorist group in Anbar province.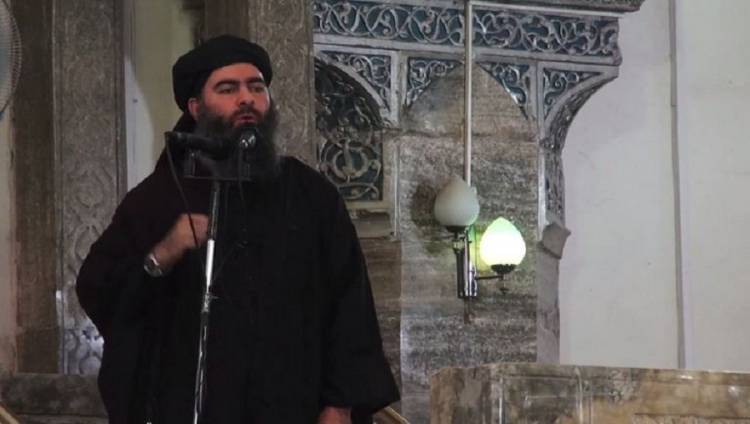 It is reported that the al-Baghdadi motorcade was moving a few kilometers from the border with Syria. So far the fate of the leader of the terrorist group is not known. But it is known that after the airstrike inflicted by Iraqi aircraft, the airplanes of the American coalition took off, which, according to
Reuters
, struck a series of blows (the message says about seven) in the area of ​​the city of Ramadi - the administrative center of the province of Anbar, which is now operating the militants of the "Islamic State".
For reference: Abu Bakr al-Baghdadi (his real name is Ibrahim Awad Ibrahim al-Badri al-Husseini al-Samarrai) got into international reports back in 2003 year, when he headed the al-Qaeda Iraqi cell. In 2005, al-Baghdadi was captured by the Americans and was placed in the CIA special prison camp Bokka. In a special prison there was a meeting between al-Baghdadi and Petraeus, commander of US forces in Iraq, who headed the CIA in 2010. In 2009, al-Baghdadi was released "in connection with the closure of the CIA prison in Iraq." After 4, al-Baghdadi declared himself "the caliph of the Islamic State of Iraq and the Levant."