The Pentagon leadership held a series of secret meetings because of the "mysterious Russian military satellite", located between the two devices of Intelsat, actively cooperating with the US Department of Defense. Reports about it
Look
with reference to Space News.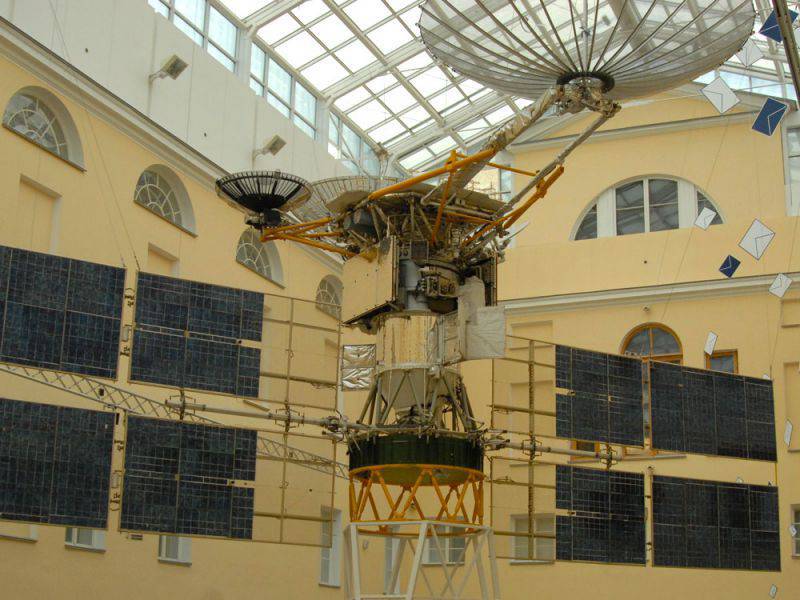 Museum of Communications named after A.S. Popova in St. Petersburg
"The mysterious Russian military satellite was located between two Intelsat satellites in geosynchronous orbit for five months this year, which alarmed the company's management and led to a number of secret meetings in the US Department of Defense," the newspaper writes.
"Seven months after launch," continues Space News, "the spacecraft is located on 18,1 degrees west longitude between the satellites Intelsat 7 and Intelsat 901, which are at an altitude of about 36 thousand km near the equator at 18,2 and 18 degrees West longitude."
According to the newspaper, "the Russian satellite was approaching the Intelsat devices at a distance of 10 km, so close that company leaders decided that their satellites were in danger."
"This is abnormal behavior, and we are concerned about them," Space News quotes the head of the consortium, Kay Sears. "Cosmos is a space that must be protected."
However, Sears noted that "the Russian satellite did not interfere with the operation of the company's spacecraft". According to her, Intelsat "tried to contact the owners of the Russian satellite directly and through the Ministry of Defense, but received no response."
"They don't keep in touch," Sears said. - They do not cooperate with us. This is irresponsible. "
The newspaper explains that we are talking about the Luch spacecraft, which is another satellite of a multifunctional space relay system being created as part of the RF space program for the period 2006-2015.
According to the newspaper "Vzglyad", "the Luch relay system is designed to provide the Russian segment of the International Space Station with communication, low-orbit spacecraft, launch vehicles, upper stages with ground stations".