Due to Russian strikes
aviation
IG militants are largely demoralized and are leaving their positions, reports
RIA News
message of the representative of the Ministry of Defense of the Russian Federation Igor Konashenkov.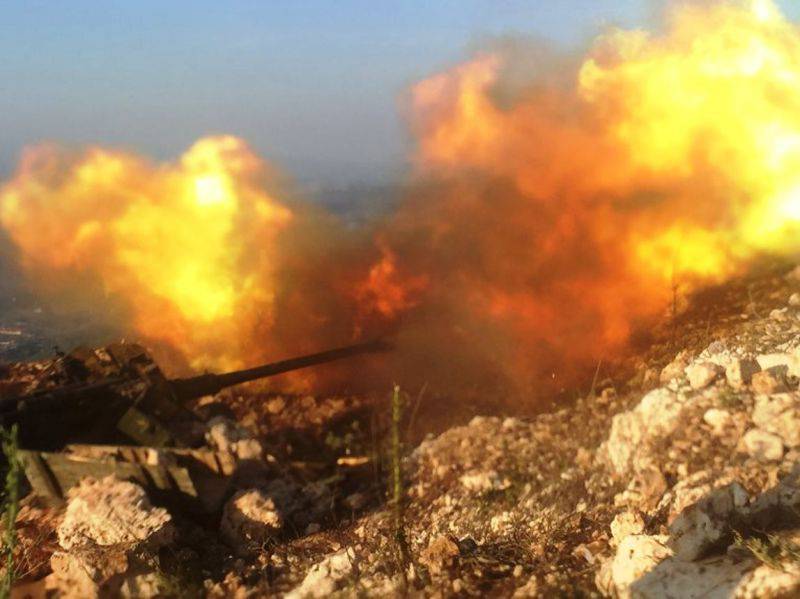 "According to radio interceptions, militants are experiencing an acute shortage of weapons, ammunition and fuel and lubricants. Some militants are demoralized and are actively leaving the combat areas, moving in the eastern and northeastern directions, "said Konashenkov.
Against this background, the government army of Syria has intensified its activities, having liberated two settlements in the province of Lattakia over the past 24 hours.
"We started the offensive on Saturday night, now I can definitely say that Kafr Ajuzz and Kafr Delba, located 4 kilometers away from us (from the settlement of Aramu), have been completely cleansed, the attack on Salma continues"
- told a military source.
"The urban-type settlement of Salma is one of the main strongholds of the militants on the border with Turkey from the province of Lattakia in north-west Syria," explains the publication.
Artillery fire is being conducted on bandits from several heights. On Friday, the Syrian military supported the aircraft of the VKS, which struck terrorists in the area of ​​Salma.
Meanwhile, the Western coalition reported on Friday on strikes against IG 25: 20 - in Iraq, and 5 - in Syria.
"In Syria, strikes were carried out in the area of ​​the cities of Al-Hasakah, Raqqah, Manbij, Mara and Palmyra. One building, one tactical unit of the IG, five cars were destroyed, also one excavator was destroyed in Palmyra and the second one was damaged. "
, - agency data from the report of the Central Command of the US Armed Forces.
From the same report, it follows that coalition planes in Iraq destroyed "a number of missile launchers, machine gun positions, training grounds and depots." No casualties among terrorists are reported.