Pentagon spokesman Peter Cook issued a statement saying that the US military decided to transfer weapons and special equipment to "several groups of moderate Syrian opposition." Reports about it
RIA News
. In addition, it is said that the Pentagon declared "readiness to support the moderate Syrian opposition from the air."
Frankly, it is not entirely clear what kind of "moderate opposition" the Pentagon is talking about, because according to recent reports by an American general, in this very "moderate opposition" there are "four to five people trained for American means", and the rest together with
weapons
joined the militants of the so-called "Islamic State".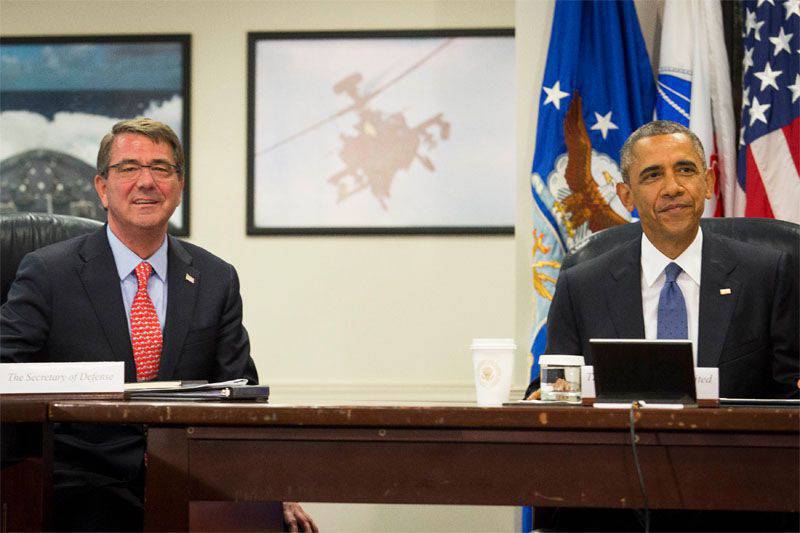 Earlier, the Foreign Ministry and the Ministry of Defense of the Russian Federation stated that they had turned to British colleagues with a request to assist the "moderate Syrian opposition" and its combat unit - "the free Syrian army" - to fight a united front with the Syrian government army against terrorist organizations. Based on the statements of Peter Cook, it can be concluded that the States have already shown the British partners an example of how it is necessary to "influence" the "moderates" in Syria.
It remains to find out how many hours (minutes, seconds) the weapons and special equipment that the Pentagon is going to send to the "Syrian opposition" will be in the hands of ISIS and "Dzhebhat an-Nusra"?