In August, 2015, the governor of Ilam Province, met with the Iranian army unit in order to understand whether the UAVs could help in fighting forest fires in this mountainous province in western Iran.
This event was captured by photojournalists of the Iranian news agency IRNA, which published several snapshots of equipment for providing an unmanned aircraft complex.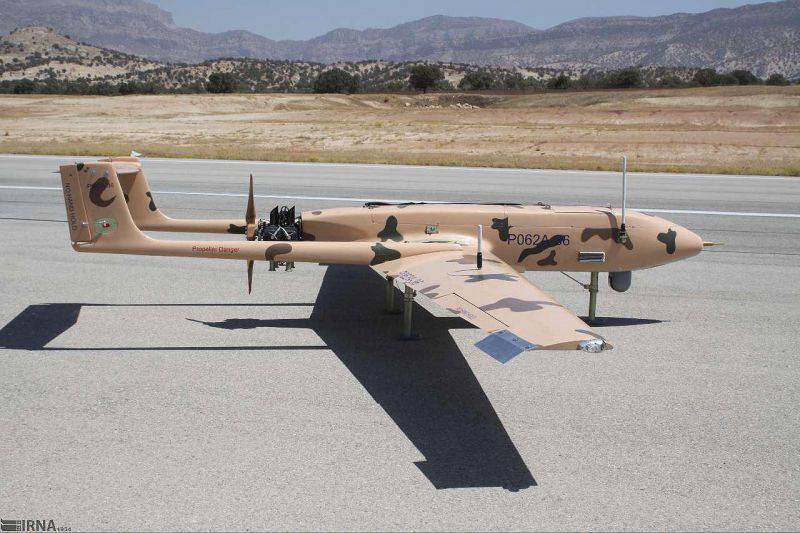 We are talking about the latest-generation UAV Mohajer-4, which differs from the previous versions in its sleek fuselage. Most likely, this complex is in service with ground forces, although it is possible that the Iranian air force also has such a complex. An unrecognized badge was sewn on the overalls of one of the service group members (first left).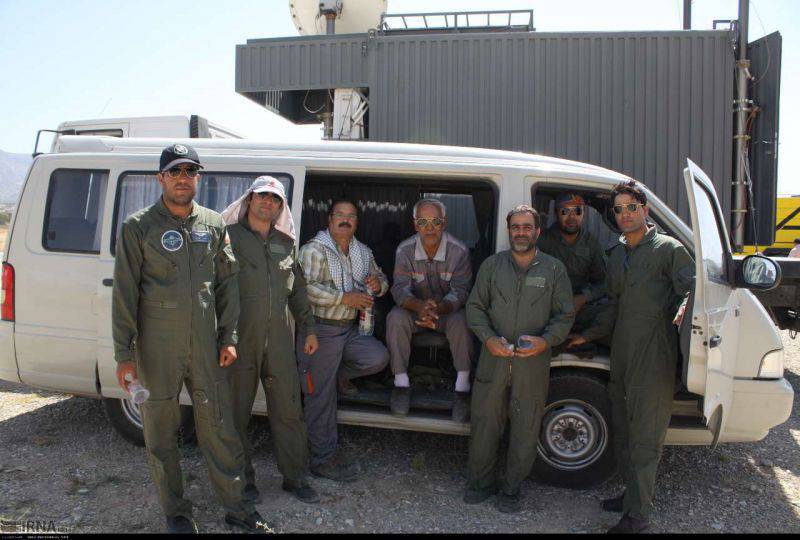 The aircraft in the photo has a serial number P062A-36. It is consistent with another single documented serial number P062A-007 UAVs of this type, which was found on the body of Xilum's XIUMX in eastern Syria in January. Both numbers are also consistent with the numbers of other M2015 devices, where the first part indicates the model (A4 indicates the previous generation M041 UAV), and the second part indicates the unique number of the UAV itself. This suggests that there is at least 4 aircraft of the new generation.
The complex is served by a group of five to seven people. These are the two operators, the commander and the launch squad. The complex consists of a towed rail guide for launching using a rocket booster, a truck with a loading platform, an automobile crane, a light truck, a generator and a container-type ground control station. Most likely, the container for transportation, storage and maintenance is also part of the complex, but not in the photographs taken.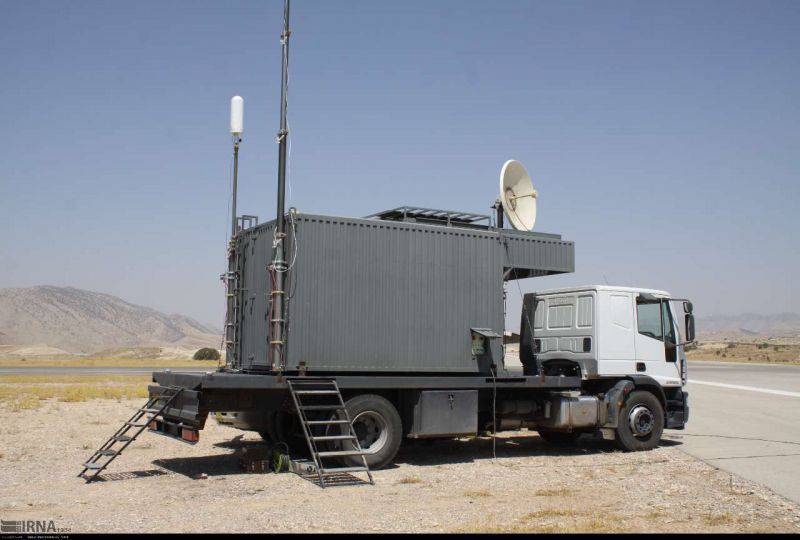 The photographs of the unmanned aircraft complex show the interior of the control station and the console of the operators. Three workplaces are located across the container facing the cabin. The operator of the onboard equipment sits on the right, he controls the camera and the directional tracking antenna mounted on the container's roof and used to transmit data in real time. In the center is a console with flight management software, which is used for automated route planning. In this case, the American commercial software FliteMap is used for civilian pilots. On the left workplace displays information about the engine and other telemetry data.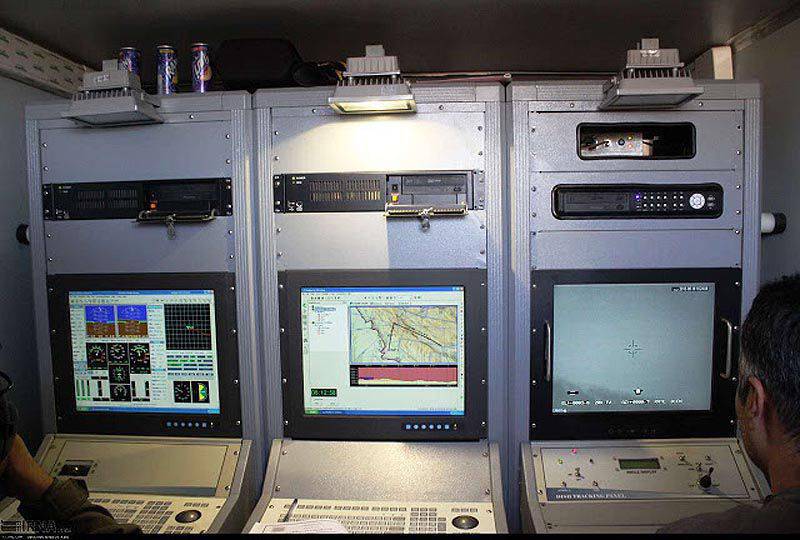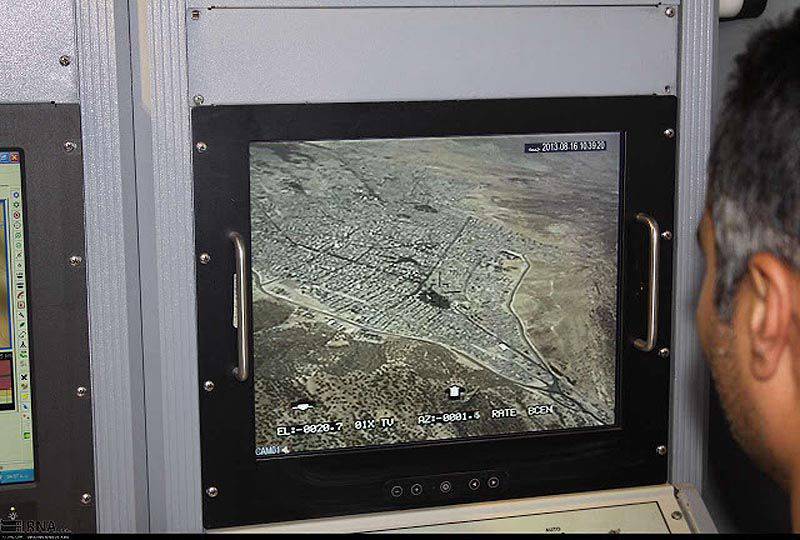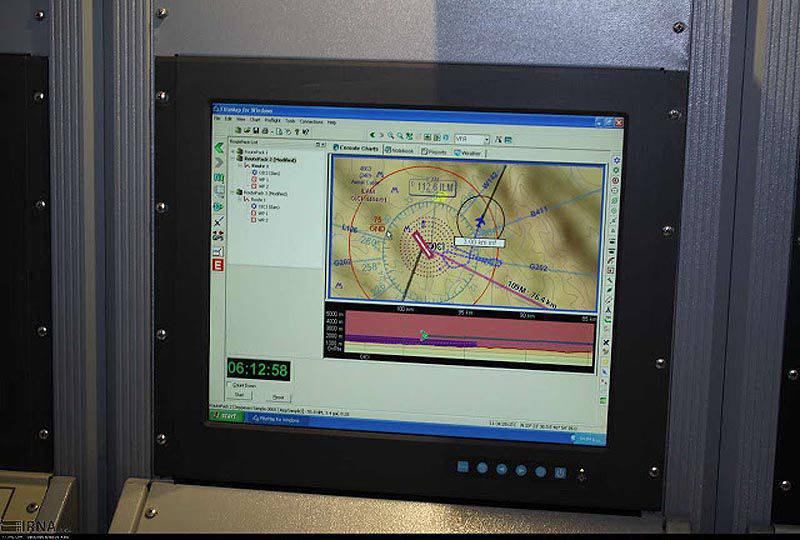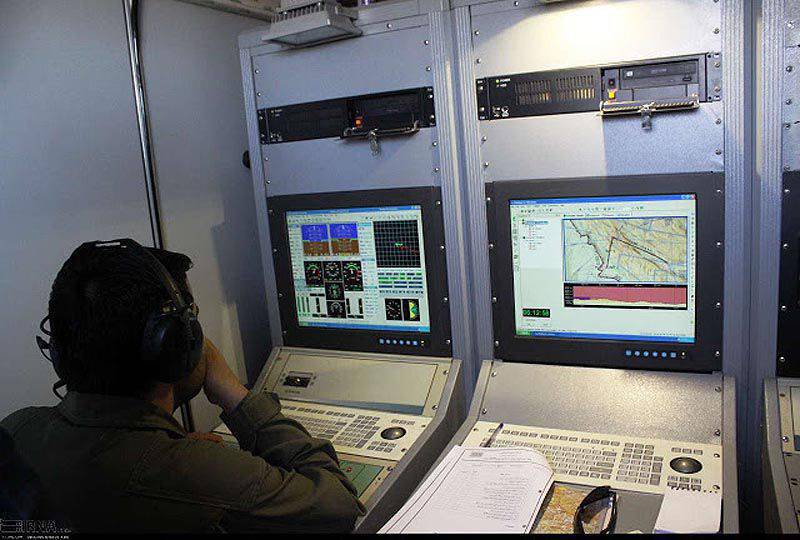 Materials used:
www.thearkenstone.blogspot.ru
www3.irna.ir
www.imgur.com