Vice Prime Minister of the Government of Turkey Numan Kurtulmush in an interview with the information service
Anadolu
stated that partnerships with Russia can not be sacrificed even for the sake of political interests in Syria. According to Kurtulmush, Turkey and Russia live in harmony for many years, trade between countries is growing, trade and economic relations are developing, and all this cannot be destroyed, guided only by the state of affairs in Syria.
Recall that earlier Turkish President Recep Tayyip Erdogan said that relations with Russia may be revised due to the fact that Russian fighter jets twice violated Turkish airspace. Against this background, it became known that the Syrian army is trying to develop an offensive and take control of the border with Turkey, because it is through it, according to intelligence, the main supply of terrorists passes, who among other things, crossing the border freely, have the opportunity to regroup .
Today, news agencies have spread information that as a result of the actions of the Syrian government forces, more than 120 militants have been destroyed. 77 terrorists eliminated in the province of Hama and more than fifty - not far from Aleppo.
Correspondent of the German edition
«Die Welt»
Alfred Hackenberger claims that the militants are firing on the territory adjacent to Hmeimim airbase from multiple rocket launchers. Recall that it was from this airbase that the aircraft of the VKS of the Russian Federation take off to inflict air strikes against ISIS terrorists and other radical armed groups. Hackenberger writes:
The terrorists wanted to get on the runway, but with accuracy they are not very.
According to a reporter from Germany, 49 shells from the Grad MLRS were fired in the vicinity of Hamim.
At the same time, the German reporter, it turns out, is close to the militants (he calls the rebels themselves "rebels"), and conveys the statement of the field commander who answers the question of who is being hit:
Anyone who sheds Syrian blood is our goal.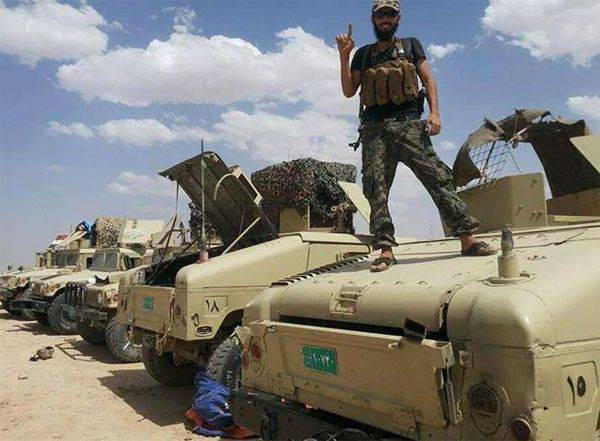 An interesting statement, especially considering the fact that no one shed more Syrian blood fighters themselves ...