Chief Marshal
aviation
India Arup Raha announced that the Indian Ministry of Defense is now looking for an alternative to the French multirole fighter Rafale. According to the Indian Marshal, we are talking about (at least) 108 fighters, of which six Indian Air Force squadrons will be formed.
Information Agency
TASS
quotes the words of a high-ranking Indian military:
After the cancellation of the multi-billion dollar tender for the supply of 126 medium multifunctional combat aircraft, there was a hope to receive new proposals that can also be implemented with the participation of the domestic aviation industry in the framework of the "Make in India" program.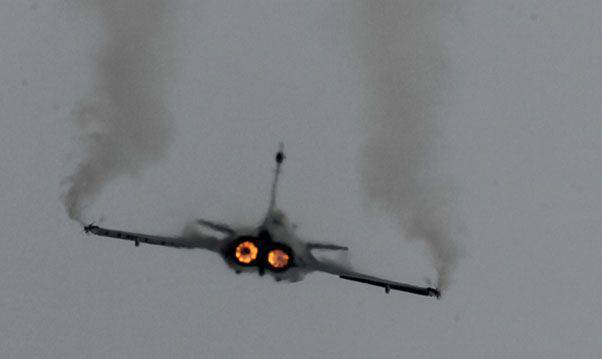 Earlier it became known that the Indian side was not satisfied with the final cost of the supply of aircraft, which France exposed. This cost was about 20 billion dollars. In addition, Paris was in no hurry to meet the Indian partners in terms of providing all the necessary technical documentation for Rafale, which would allow the maintenance of aircraft in India itself. As a result, New Delhi said it would "consider other proposals." At this point, France promised to "think" about how to reduce the cost of the contract for the Indian Air Force and "resolve the issue" with the provision of technical documentation.
Meanwhile, Indian Defense Minister Manohar Parrikar said that instead of 44-s of the French "Rafale" (this is the number of planes India was going to buy from Paris), the Indian Air Force would prefer the Indian
Tejas-Mark 1A
in connection with the same unacceptable value of the contract with Paris.
Parrikar:
Our aviation needs to have the optimal number of combat aircraft. Light combat aircraft today is the best option, especially considering our financial difficulties. Rafale is a very expensive purchase. But the light combat Tejas - the cheapest combat aircraft.