A military diplomatic source in Moscow reported that the Russian Su-34 aircraft, which strike the militants' facilities in Syria, are equipped with network-centric operations - they have the ability to transfer target coordinates to each other without using ground points.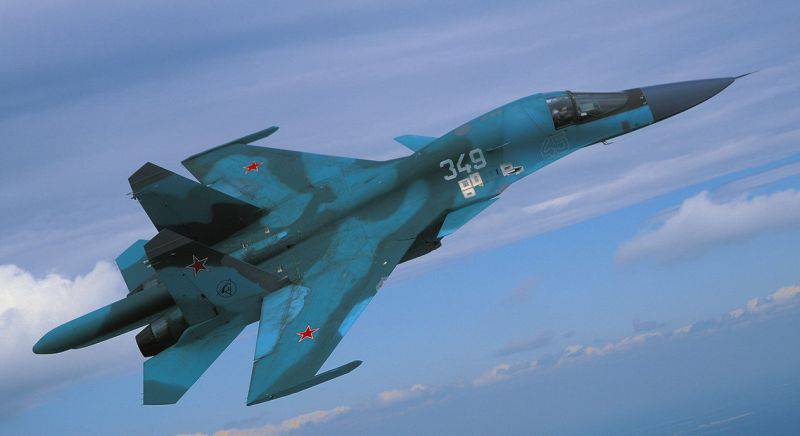 According to the doctrine developed in 1990 in the USA, network-centric war presupposes victory over the enemy by means of information superiority, as well as linking subunits, individual combat vehicles and fighters into a single information network.
"At Su-34, which are used in Syria, there are communication and control complexes TKS-2М. Due to this equipment, one of the Su-34 bombers can transmit target position data to airplanes in the strike group with automatic output to electronic maps of other aircraft without ground command posts. Thus, all the planes of the group "know" the coordinates of the object that needs to be destroyed if at least one plane found it, "the interlocutor quotes.
"Military Industrial Courier"
.
The source stressed that the aircraft transmit data in real time.
"In addition, any changes in the situation online go to other aircraft, as well as to command posts on the ground. This allows you to quickly redirect aircraft to other objects, to change the task depending on the tactical situation, "he said.
This system enhances stealth.
aviation
since the airborne radar station is used by only one aircraft to search for a target. The TKS-2M complexes are fully automated and reliably protected from interference, he noted, emphasizing that the latter quality does not matter in the fight against fighters who do not have electronic warfare.
Russian aviation began to launch targeted attacks on the positions of the militants of the Islamic State on September 30. The composition of the group of the Aerospace Forces of the Russian Federation in Syria included more than 50 helicopters and aircraft, including the modernized Su-24 and Su-25, as well as the latest Su-34. In particular, on Wednesday, the Caliber long-range cruise missiles, which were launched by Caspian ships, were first used
flotilla
Russian Navy.