Aircraft VKS at the exercise in Eastern Siberia worked missile strikes and bombing of warehouses, bases and recessed command centers of the "enemy", reports
RIA News
Post BBO.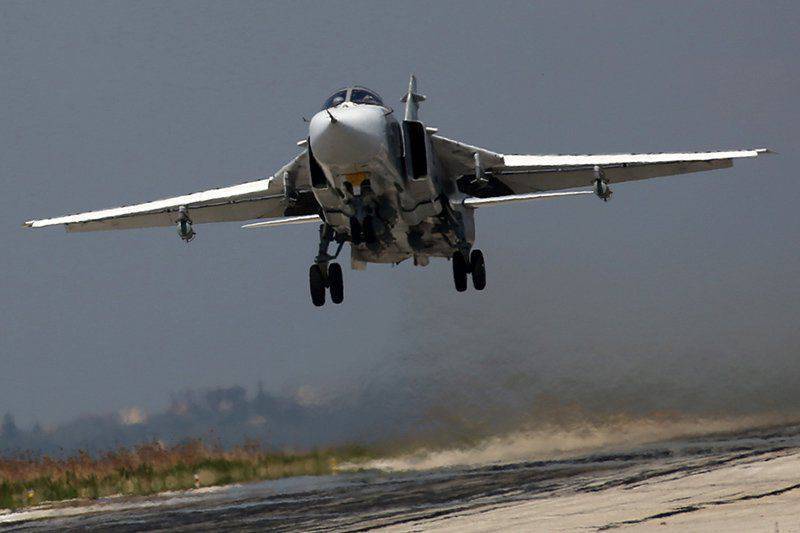 "During combat training missions, the crews of the Su-24M2 and the pilots of the Su-25SM worked out bombing and launches of guided and unguided aviation missiles and bombs against targets imitating bases, warehouses and buried command posts of a conditional enemy "
, Says the release.
According to the press service, the main objectives of the training were: "Improving the flight training of the crews of the bomber and attack aviation pilots, including in" cabrirovanie "- when the approach to the target is performed at extremely low altitudes, and above the target the combat aircraft sharply gains altitude and exercises bombing".
It is reported that "the entire flight and engineering staff of aviation regiments deployed in the Zabaykalsky, Khabarovsk and Primorsky Territories - more than 300 military personnel and up to 30 aircraft" were involved in the combat training activities.