The Russian Federation appealed to Britain for assistance in establishing contact with the Free Syrian Army (FSA) to coordinate actions in the fight against the Islamic State terrorist group, as well as for the possible participation of the FSA in the political process. This request was voiced by Russian Ambassador Alexander Yakovenko during negotiations with the political director.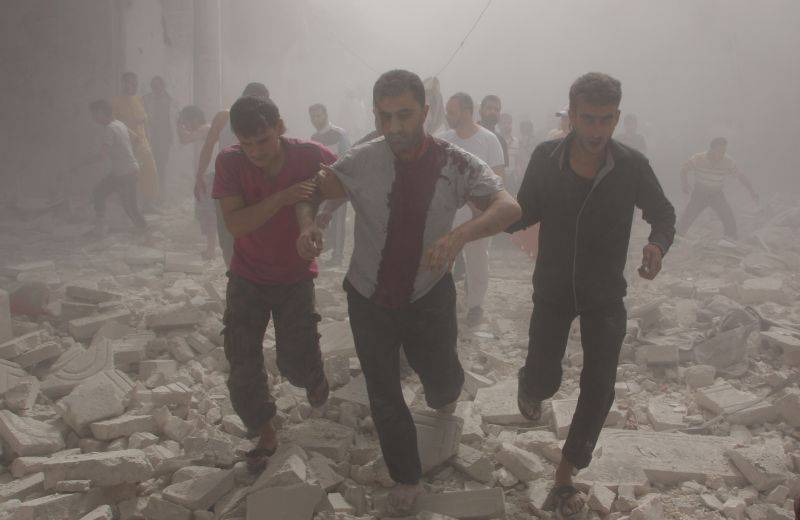 "According to Alexander Yakovenko, the Russian side would be grateful to the British partners for their assistance in establishing contacts with the Free Syrian Army (FSA) for coordinating efforts between it and the Syrian armed forces in the fight against IS, as well as the possible involvement of the FSA in the political process "- Leads the message of the representative of the press service of the diplomatic mission of RIA
"News"
.
The free Syrian army is the main unification of the armed Syrian opposition. At the same time, the Syrian ambassador in Moscow, Riyad Haddad, had previously stated that the SSA group had broken up, and its representatives had joined other groups. Earlier, Russian Foreign Minister Sergei Lavrov also stated that Russia does not consider members of the FSA as terrorists.
In addition, the Russian ambassador spoke about the objectives of the military operation conducted by Russia on the basis of the appeal of the Syrian government, and the course of its conduct.
"He expressed interest in receiving from the British side the information she has about the infrastructure of extremists to increase the effectiveness of air strikes," the diplomat said.
In addition, Yakovenko suggested that the British authorities find a legitimate way to participate in the bombing of the militants of the Islamic State.
"Great Britain is a sovereign country and is free to make decisions. But it should be noted that Russian military assistance is carried out at the request of the Syrian government, that is, in full accordance with international law. Whether Damascus asked Britain to provide the same assistance, I do not know, "he quotes RIA as"
News
».
According to the diplomat, for Great Britain, as well as of another state, "there is another way to carry out bombardments against IS and other terrorists legitimately.
Yakovenko said that he was referring to the "mandate of the UN Security Council, provided in response to a request from the Syrian government."
"This is what we are working on in New York now," he stressed.
According to Yakovenko, "this is how Britain could have its share in the bombing of Syria."
"Russia is far from being able to pull the blanket over itself. We want to work together, "he concluded.