Andrei Shibitov, deputy general director of the Russian Helicopters holding, said that the new technology developed by the company's specialists would significantly increase the speed of the newest Russian Mi-28HM attack helicopter.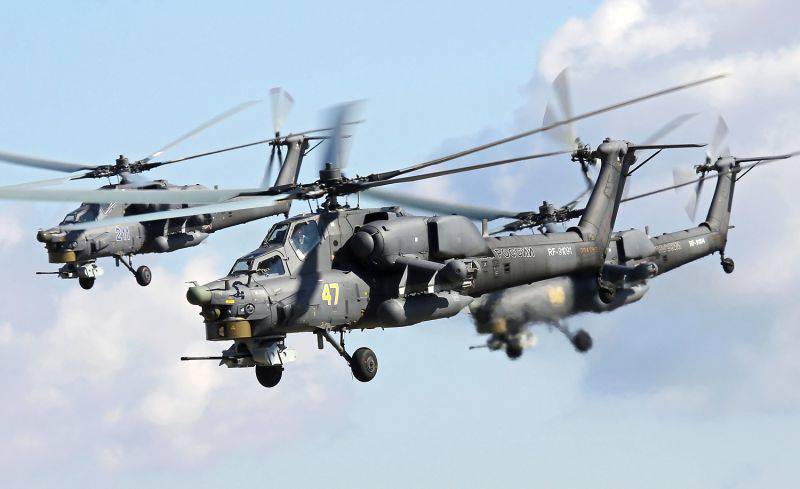 "Within the framework of the" speed "program, we have developed a new technology and a new design solution in terms of the rotor, which gives a significant increase in speed. We can apply the scientific and technical background obtained in the course of the implementation of this program on the Mi-28НМ, "the website quotes him.
Rostec
.
The deputy general director also said that the main test phase should be completed in the 2016 year, at the moment the machine is checked according to the schedule.
The Mi-28HM will have several significant differences from the prototype - the Mi-28H "Night Hunter". Earlier, Deputy Defense Minister Yury Borisov reported that the Mi-28HM is an all-weather helicopter that operates at any time of the day. It will be equipped with a practically new navigation complex, a new optics, a reconnaissance complex and a control system that allows for a "blind" landing.
The export version of the Mi-28H "Night Hunter" - the Mi-28НЭ was presented during the exhibition "Innovation Day of the Ministry of Defense", which was held in Rostov-on-Don.