Syrian government troops launched an offensive in several directions - the valley of al-Gab (valley of the river Orontes), the north of the province of Hama and the mountains of northeastern Latakia. Air support is provided by Russian military helicopters Mi-24P.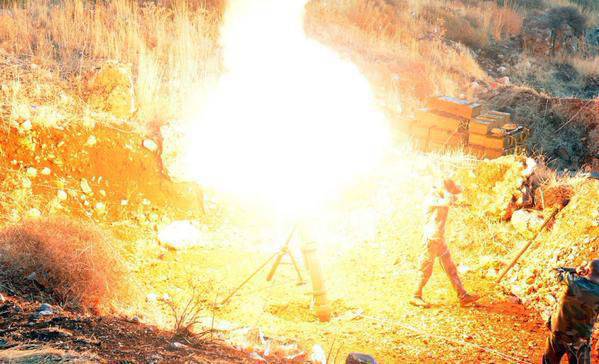 «Ми-24 наносят удары НАРами (неуправляемая
aviation
ракета - прим. ВЗГЛЯД) по боевикам в районе населенного пункта Кафр-Набуда, к северу от Кафр-Зайта, где со вчерашнего дня идут ожесточенные бои», - приводит сообщение из блога Юрия Лямина газета
"Sight"
.
A special role in the large-scale offensive of the Syrian military is assigned to the 4 attack corps: "Obviously, these are the shock forces that the Syrians created and accumulated in Latakia and Hama with the help of Russia and Iran, despite the difficult situation in some areas in the spring and summer of this year, "notes
blog
Center for Analysis of Strategies and Technologies.