On the eve of the US Senator John McCain, concerned that Russia, together with the Syrian government army methodically destroys terrorists and their infrastructure in Syria, said that it is necessary to respond. And the answer, according to McCain, should be to strike at important targets of the Syrian government army, as well as at other important targets for Bashar al-Assad.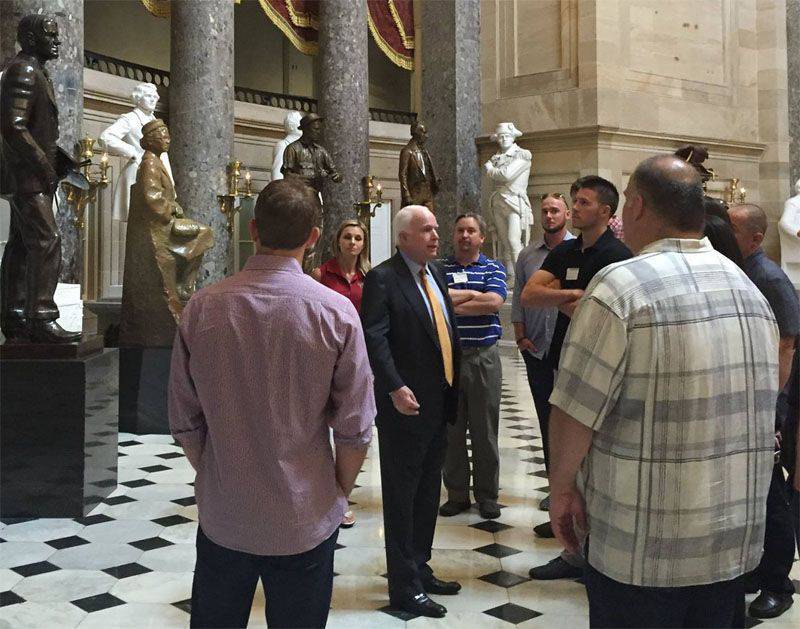 In fact, this is an open call from the American politician - the head of the Senate Arms Committee - to support the terrorists operating in Syria, and again exposes the link between Washington and the terrorist organizations of the Middle East.
McCain quotes
RIA News
:
If Russia continues the attacks on the opposition supported by us, we must raise the price of Russian interests - for example, attacking objects significant for the Syrian regime.
At the same time, McCain said that in relation to Russia it is necessary to "toughen sanctions and increase international isolation."
It is a pity that it is not possible to clarify with Mr. McCain what, in his opinion, should be considered the "international isolation of the Russian Federation": the personal meeting of Barack Obama and Vladimir Putin in New York, numerous visits of EU leaders to Moscow and meetings with the Russian leadership at other venues, contacts of Russia and other SCO and BRICS states or something else ...