The official website of the Ministry of Defense of the Russian Federation reported that the Su-34 front-line bomber of the Russian Aerospace Forces struck the positions of the Islamic State militants in the Saf-Safa area in Syria.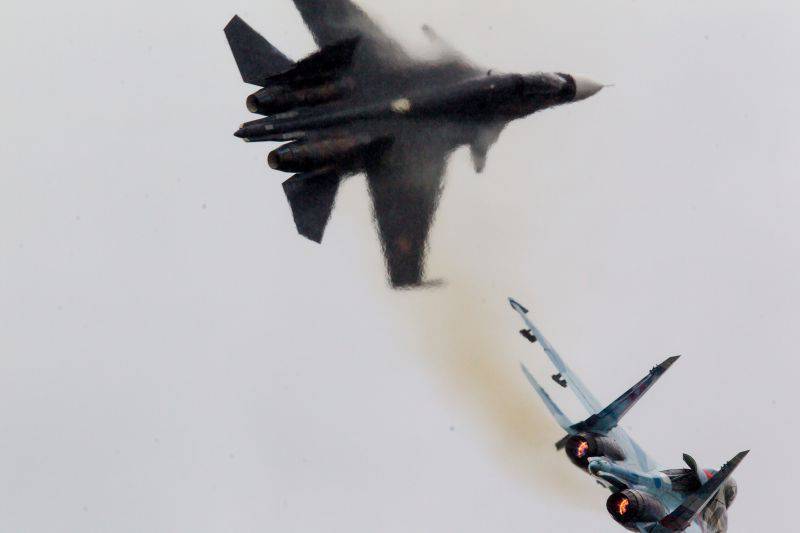 "In the area of ​​Saf-Safa, the Russian Su-34 combat aircraft destroyed the firing positions of the terrorists," the message from the RIA website "
News
».
Since September 30, the Russian
aviation
it strikes targeted targets of the Islamic State in Syria using Su-25 attack aircraft, Su-34, Su-24M front-line bombers, which are covered by Su-30SM fighters.
According to the latest data, the Aerospace Forces of the Russian Federation delivered 112 attacks, destroying, including control centers, ammunition depots and training camps. In addition, 26 cruise missiles were launched by Caspian ships.
flotilla
. Their accuracy does not exceed 5 meters.
For the selection of targets, intelligence data from the Russian Federation, Iraq, Syria and Iran are used. The Syrian ambassador to the Russian Federation, Riyad Haddad, said earlier that the blows are being delivered precisely on the positions of terrorist armed groups, and not on peaceful citizens or the opposition. In addition, according to him, Russian aviation destroyed about 40% of the IG infrastructure.
Earlier on Thursday, a spokesman for the Russian Defense Ministry, Major General Igor Konashenkov, said that last night the Russian Federation Aerospace Forces aircraft had to make 22 combat sorties in order to strike at the militants' 27 objects in Syria.
In addition, a Syrian military source said that just a day after the start of the military operation in the northern province of Hama, Syrian troops managed to liberate eight settlements.
"Information from the media about the liberated territories is correct, our forward detachments took control over the settlements of Latmain, Maarkab, Ashtan, al-Huayr, Kafr-Nabud, al-Magir, Tel al-Sakhr and Tel-Usman, the group of troops is ready to continue to go to before and does it, "- said the source.