Deputy of the State Duma of the Russian Federation, head of the committee of the lower house of parliament on international affairs, Alexei Pushkov commented on the constant accusations against Russia from the West about the counter-terrorist operation in Syria. According to Alexei Pushkov, Western arguments lose at least some weight, and therefore the West needs only to "get a test tube". This deputy writes in
Twitter
:
Something our American partners lack the arguments for convincingly criticizing our military operation in Syria. It's time to get the test tube.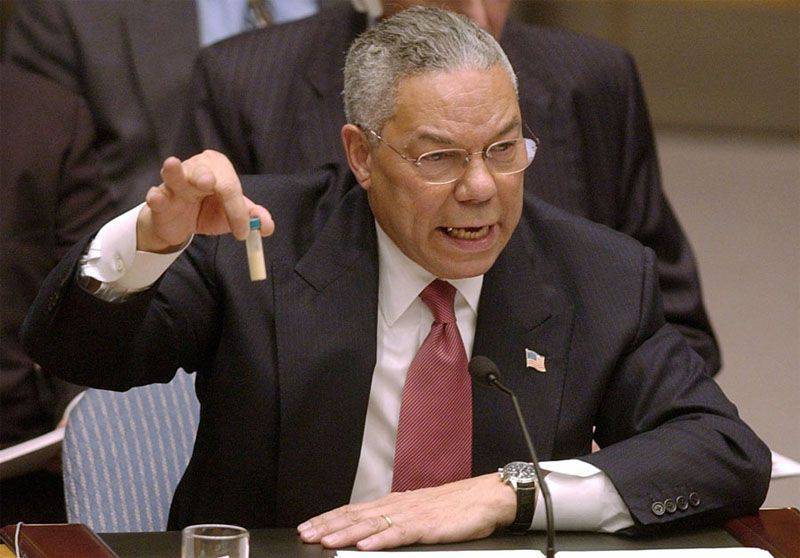 This is a famous fact: the US Secretary of State (then) Colin Powell demonstrated a tube with some white powder in the UN, stating that it contains elements of biological or chemical filling.
weapons
Saddam Hussein. As a result, another US military operation in Iraq began, which led to a change of power and a bloody civil war. In addition, the country was literally flooded with terrorist groups of all stripes, including ISIS. A few years later, it turned out that there had been no anthrax dispute in the test tube, and that the allegations that Saddam had weapons of mass destruction were another American fake. Since then, the term "Powell's test tube" has acquired the meaning of fake accusations from the "solely nation of the world" on the basis of the provision of fake evidence.