Assistant Secretary of State for European and Eurasian Affairs Victoria Nuland made an appeal to Russia. Nuland believes that the Russian Federation is simply obliged to write off part of the Ukrainian debt by accepting the same conditions that private creditors of the ukroeconomy have already accepted. Speaking in Congress, the godmother Maidan reported that, according to her information, Kiev is about to turn to Moscow with a proposal for partial cancellation and partial restructuring of the debt.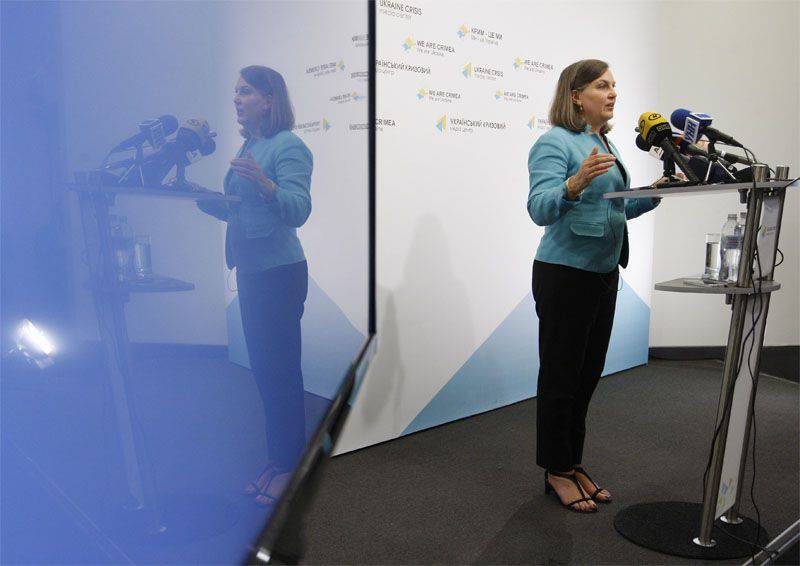 Victoria Nuland quotes news agency
TASS
:
My understanding is that the Ukrainian government plans to appeal to the Russian government that negotiations can begin in the coming days at a bank meeting (talking about the World Bank) and the IMF in Lima (Peru).
Nuland said that if Russia accepts the adoption of the terms on which Kiev has negotiated with private creditors, then for Ukraine "this will be acceptable."
Nuland:
Let's see what Russia will do in such circumstances.
At the same time, an assistant to John Kerry is trying in some sense to put pressure on pity, saying that Russia, they say, has repeatedly said that he wants to improve the economic situation in Ukraine.
It is strange that the assistant to the head of the US foreign ministry is a department that has no relation to the economy on other continents (de jure), so worried about the fate of the financial system of Ukraine. If such excitement is only increasing, then why would the State Department not pay for Ukraine with Russia from its "granaries" - will you still print the green paper, isn't it, Ms. Nuland? ..