Combat vehicles BMP-3, which will be delivered to the countries of the Middle East, will be equipped with special augmented reality glasses, which will significantly reduce the training time of foreign crews who will operate Russian equipment. Reports about this appeared at the beginning of the week at the exhibition "The Day of Innovations of the Ministry of Defense of the Russian Federation".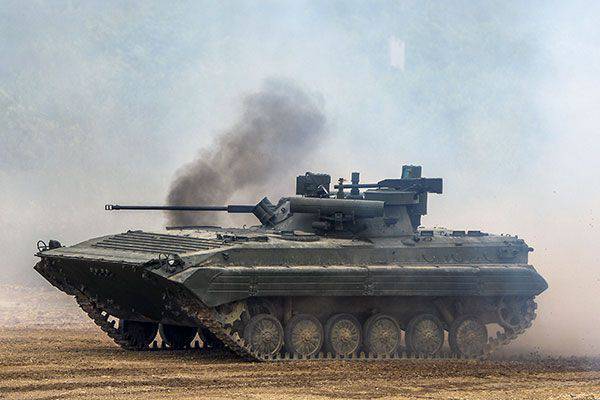 "At the request of Kurganmashzavod, which carries out large-scale deliveries of BMP-3 to the countries of the Middle East region, we have developed unique" augmented reality "glasses. The emergence of this know-how is particularly relevant now, since when supplying military equipment abroad, the Russian Federation is not always able to provide the purchaser country with specialists who can train local military personnel to manage the new technology in the shortest possible time ", the Vadim glasses company general director says Deyanysheva
"Russian newspaper"
.
Thanks to the augmented reality glasses, the BMP crew will be able to master the new equipment more quickly. In addition, the device will give hints and commands displayed on top of the real image.
"We showed them at the RAE-2015 exhibition in Nizhny Tagil, they liked the designers and developers of domestic armored vehicles - they were in favor of this technology being bundled with promising combat vehicles, starting from the development stage. So far, the project will be implemented on the Android platform, in the future we will switch to the Russian operating system, "said the CEO of the company Deyanyshev.
It is reported that during the Innovation Day, this device was tested by the First Deputy Commander of the Airborne Forces, Lieutenant-General Nikolai Ignatov and the Deputy Commander of the Airborne Forces for Material and Technical Support, Major General Nariman Timergazin.