The TASS news agency, referring to the Egyptian edition of Al-Yahum al-Sabia, writes that it has become aware of the date for concluding a contract on the implementation of Mistral-type helicopter carriers built by France for Russia. We are talking about the readiness of Paris to sell two helicopter carriers to Egypt. The information was confirmed after the visit of the head of the French government, Manuel Valls, to Cairo.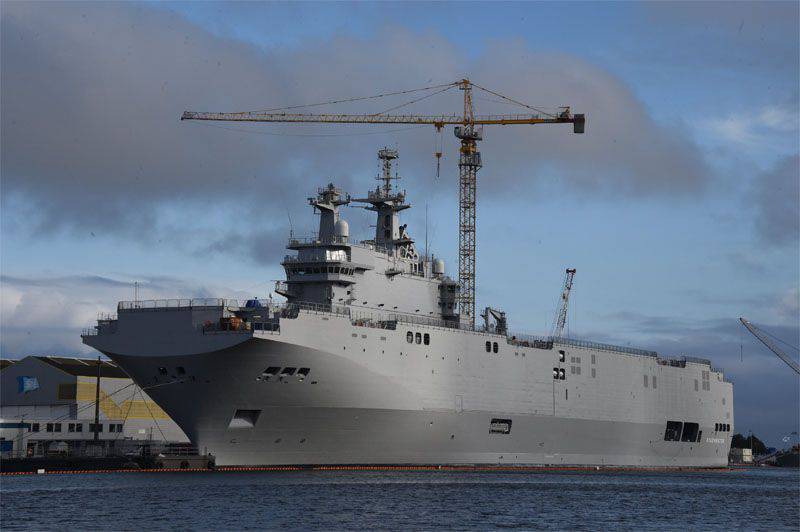 In Cairo, and was determined the date of the signing of the Egyptian-French contract. This date, according to Egyptian sources, will be October 10 of the current year.
The information that the signing of the contract will take place the day after tomorrow is confirmed by the Egyptian ambassador to Paris, Ihab Badaui. Egyptian President Abdelfattah al-Sisi is expected to take part in the signing ceremony.
In addition, it became known that the Egyptian president phoned the Russian president and discussed the Russian military operation in Syria. According to the press secretary of the president of the Russian Federation, the Egyptian leader positively assessed the actions of the Russian military aimed at combating international terrorism.
Sands (quote
TASS
):
From the Egyptian side, a positive assessment was given to the efforts of the Russian Armed Forces (in Syria).