The head of the Chechen Republic, Ramzan Kadyrov, said that three militants of the Islamic State extremist organization were neutralized in Grozny. According to Kadyrov, the militants underwent special training in camps in Syrian territory and were transferred to the Russian Federation for sabotage operations, preparation and commission of terrorist acts.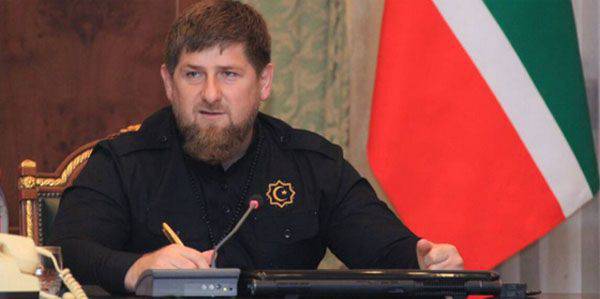 Law enforcement officers stopped the car, which was the leader. The gunman opened aimed fire, injuring two police officers. A terrorist fire was destroyed. His identity is established. This is a certain Shamil Chergizov, who was on the international wanted list as a member of ISIS (Ramzan Kadyrov calls ISIL an Iblis state - note "VO").
After that, two more militants were neutralized in Grozny (26-year-old Zelimkhan Bashanaev and 33-year-old Magomed Mazayev), in which law enforcement officers found explosives, mines, several grenades, machine guns and their ammunition.
Kadyrov writes in
Instagram
:
Dear friends! Today the path of the three envoys ended ingloriously Iblis states in Chechnya. As a result of the special operation successfully conducted by the forces of the Ministry of Internal Affairs for the Chechen Republic, the UFSB and the "Terek" special forces unit on the outskirts of the Staropromyslovsky district, three terrorists were neutralized. Operationally it was found that three militants arrived by various routes, trained in the camps of Iblis state. It became known that they are preparing major terrorist attacks on holidays. Thanks to the vigilance of our units, these plans failed to derail.
As a result of the operation, three law enforcement officers were injured.
For reference: Iblis - in traditional Islam, cast down from heaven because of his pride, an angel who turned into a genie, who became oppose Allah.