London will join the US and German plans to deploy NATO troops in the Baltic States on a long-term basis, reports
TASS
Post Financial Times.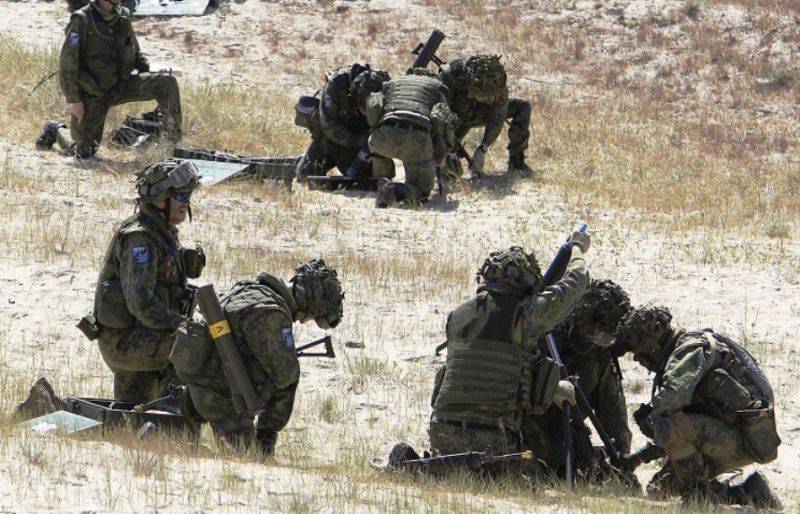 According to the newspaper, the British Minister of Defense Fallon at a meeting of the heads of defense departments of the NATO countries "will confirm the UK's commitment to supporting the sovereignty of democratic states in Eastern Europe."
"We are already deploying Royal Air Force aircraft in the Baltic countries and providing crucial training for the Ukrainian armed forces. Now we will have troops on a more regular basis in the Baltic countries and Poland, "Fallon said today.
The newspaper adds that "one hundred British soldiers will be sent to the Baltic States to conduct regular briefings for the Estonian, Latvian and Lithuanian military to improve their skills and cooperation within NATO."
The need for a long-term presence of NATO troops in Eastern Europe was also announced by the head of the Latvian Defense Ministry, Bargmanis, during a meeting with the Alliance Secretary General Stoltenberg.
"For its part, Latvia will do everything to create and maintain the infrastructure necessary for the presence of allies," said the minister.
"Latvia realizes that it must first of all increase the combat capability of its armed forces, increase their strength and significantly improve technical support," added Bargmanis.
He reminded the general secretary that spending on the country's military needs is growing, and in 2, he will reach 2% of GDP.