American newspaper
The Wall Street Journal
published a material in which she told her readers about why Russia bypasses the United States of America in solving the Syrian problem, and in general, louder and louder declares itself in the world. According to the statements of American journalists, everything is extremely clear - it turns out that Russian President Vladimir Putin uses a method that Russians (that's what the WSJ thinks) call "maskirovka".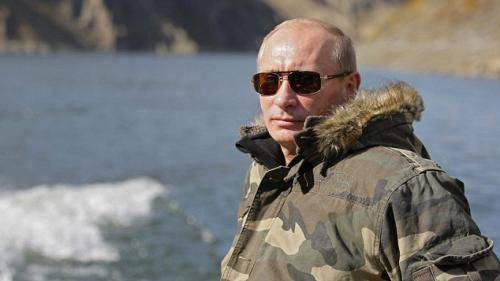 American journalists cite "facts" of maskirovk: i "Putin" led his army into Ukraine, then to conclude an agreement on his own terms ", then, when the international attention was focused on the Donbas, he began to supply
weapon
in Syria, and then moved to a military operation.
It is strange that by publishing hundreds of pictures (including satellite ones) about the activities of the RF Armed Forces in Syria, the West did not provide a single proof of the presence of the RF Armed Forces in Ukraine, except for "evidence" in the form of screenshots of computer games ...
The publication reports that these actions of Russia are forcing the West to guess what its next step will be, which is "unnerving Washington."
В
WSJ
They write that everything is explained by the "camouflage" ("camouflage") in the case of the Crimea. According to the statements of the American edition, Putin "hid the presence of Russian military in the Crimea, and only then admitted that they were Russian" green men ".
Putin hid the presence of the Russian military in the Crimea? .. C'mon ... How could it be hidden if the whole world was well aware of the presence of the Russian Black Sea Fleet in Crimea on the basis of an agreement previously concluded with Kiev, which by that time had not been canceled .
As you can see, reflecting on the Russian "maskirovk", the WSJ journalists, to put it mildly, are poorly oriented in obvious facts.