The Ukrainian president approved a law establishing that the beginning of the "temporary occupation" of the Crimea should be considered 20 February 2014 g, the newspaper reports
Look
With reference to the press service Poroshenko.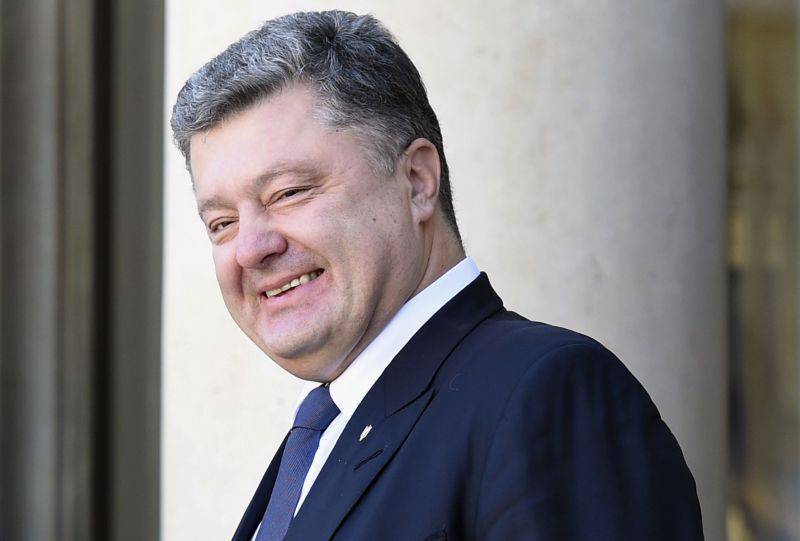 "The President of Ukraine signed the Law" On Amendments to Certain Laws of Ukraine Concerning the Determination of the Date of the Beginning of a Temporary Occupation "of 15 September 2015 No. 685-VIII. The law states that the date of the beginning of the temporary occupation is 20 February 2014 of the year "
, Says the release (previously it was thought that the "occupation" began on February 26).
It is reported that the changes are made "in order to clarify the date of the beginning of the temporary occupation, eliminate conflicts and disagreements on this issue and harmonize with the norms of international law in order to protect the rights of the state, citizens and legal entities in the ECHR."
"The changes provide for non-application of financial and penalties for violating the requirements of the procedure for submission, calculation, correctness of filling tax returns and full payment of taxes and fees in respect of tax payers who were at the territory of Crimea and the city of Sevastopol as of the beginning of the temporary occupation," in the release.
On Monday, Poroshenko again showed that he was determined to continue the fight for the Donbass and the Crimean Peninsula.
"As the guarantor of the constitution and as the president of Ukraine, I will fight for every piece of Ukrainian land. The first is the Donbass, then the Crimea ",
- he wrote on the social network.