Andrei Shibitov, Deputy General Director of the Russian Helicopters aircraft manufacturing company, spoke about the holding's plans to resume production of anti-submarine Mi-14 helicopters, called "submarine killers".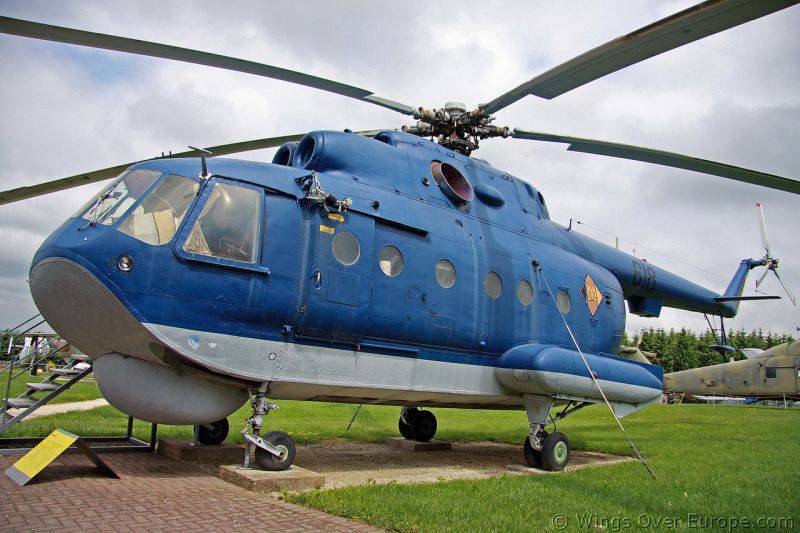 "From the beginning of 2016, we are ready to carry out development work on the renewal at the new technological level of the Mi-14 type machine. An engineering note has been prepared for the Ministry of Defense, in which the appearance of the car will be presented, and our approaches to the implementation of this project, "he quotes Rossiiskaya Gazeta.
Shibitov noted that currently two options for implementing the program are being considered - a local upgrade of the existing machine and a significant update of the Mi-14, which turns it into a conceptually new machine. In particular, it is planned to install new avionics, blades and Russian VK-2500 engines, working in tandem with auxiliary power units of the TA-14 type.
Re-launching the production of amphibians Mi-14 is dictated by the needs of the Russian Ministry of Defense. In addition, there are other customers who need amphibious helicopters to organize the rescue of people on the water and work in the conditions of the Far North.
It is worth recalling that the Kazan Helicopter Plant was involved in the production of the Mi-14 from 1973 to 1986. This amphibious helicopter has an airtight bottom, floats for better stability, a hydroacoustic station to search for submarines, a set of weapons for their destruction, including the 8F59 nuclear depth bomb, which is guaranteed to destroy any submarine within a kilometer radius.
Production of these machines was stopped under US pressure after the Mi-14 destroyed a NATO submarine in Soviet territorial waters. "Killers of submarines" were removed from service, but it seems that in the near future, these helicopters will return to service in an updated form.