As soon as it became clear that among the representatives of the leadership of the United States and NATO, no one could name a single name of the leaders of the so-called "moderate Syrian opposition", the "moderate" themselves were forced by the leaders to at least somehow designate. Thus, Mais el-Cridy has manifested itself, stating that she is the head of the "National Committee for the Liberation Action of Syria". El-Cridy quite unexpectedly declared her support for the idea of ​​"temporarily" uniting the "free Syrian army" with the Syrian government army to fight ISIS and the An-Nusra Front.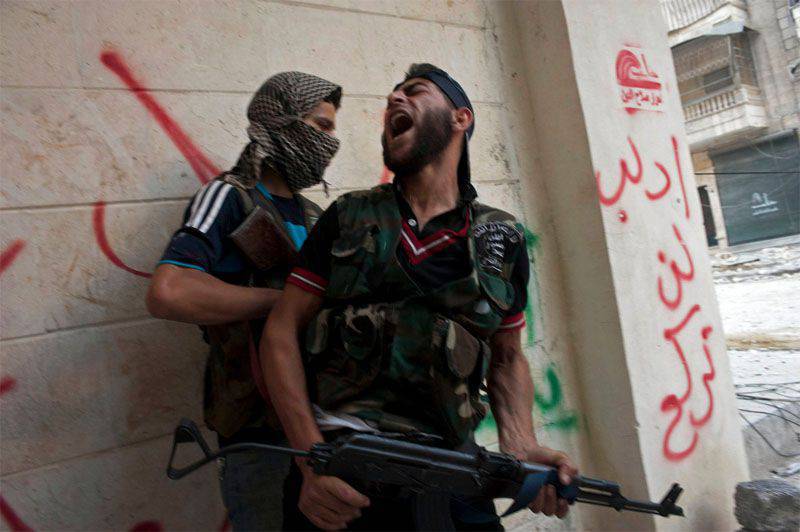 Information Agency
"Satellite"
conveys the words of the oppositionist:
In the current situation, when Syria has become a checkpoint for all sorts of extremists, and the Islamists are fighting against humanity, the "Free Syrian Army" has to distance itself from this war by opening its positions, joining the efforts of the Syrian controlled government in the fight against IS.
Mais El Cridy, given that she calls herself a Syrian oppositionist, said that the States, Saudi Arabia and some other states are not really ready to fight extremists, as they relied on them for a change of power in Syria.
If the Syrian oppositionists themselves speak about this, then ...
Against this background, Washington's statement that there will be no practical benefit from combining the efforts of the "Syrian free army" and the Syrian government forces looks quite explicable. Indeed, if the "Syrian free army" does not simply exist, but is also not going to flirt with the same igilovtsami, then this is out of the US scenario.
RIA News
State Department spokesman John Kirby reports:
I can not imagine how this (union of armies in the fight against terrorism in Syria - approx. "IN") can be a viable solution. This is even more complicated if you drop bombs on the Syrian Free Army.
John, do not bother yourself with lengthy "explanations" - the US position is perfectly understood, and the position is: "We will not allow to touch the terrorists, as they are ours" ...