As part of Operation Atlantic Resolve, the American destroyer entered the Black Sea
Porter
armed with guided missiles. In the press service of the 6th
fleet
The US reports that the US Navy ship will be in the Black Sea "in order to support the allies in the North Atlantic Alliance in connection with the conflict in Ukraine and Russian actions."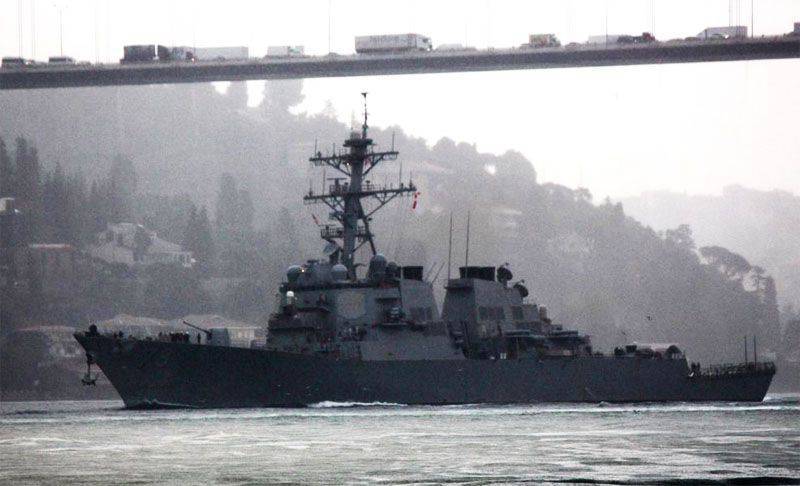 Information Agency
TASS
quotes the press service of the US Navy 6 fleet, the base of which is located in Naples:
The United States continues to demonstrate its commitment to ensuring the collective security of NATO allies and providing support to partners in Europe. The US Navy directs its ships in the Black Sea in accordance with international law.
This is said in a country where even at the legislative level there is no such thing as "international law" ...
Earlier, the command of the US Navy 6 fleet announced that the presence of US warships in the Black Sea "in connection with the events in Ukraine" will be permanent.
For reference: in 1936, a convention was adopted in which the tenure of military ships of states not belonging to the Black Sea basin is limited to 21 days. Americans actually bypass this norm by constantly changing their ships in the Black Sea.